Alumni Association Black Alumni Chapter
One-time or recurring gift*?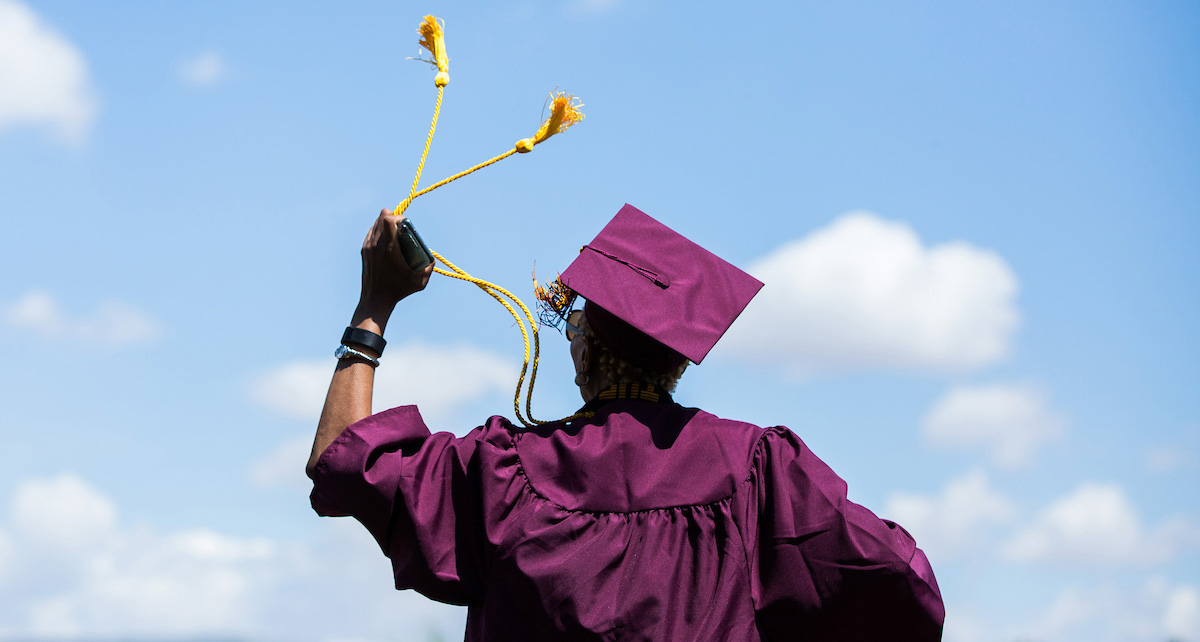 Learn more about your impact
The ASU Black Alumni Chapter Scholarship is a need-based scholarship awarded to a current or an incoming first-year student attending Arizona State University. For many, fulfilling their dreams of pursuing higher education comes with the cost of affording books, tuition and other fees. Your gift helps reduce the financial burden on students and allows them to focus on their education while attending ASU.
Impact of Donor Support
More learners can pursue higher education. In 2022, 22,000 donors contributed $66.3 million for scholarships.
More students succeed. ASU ranks #1 among the state's public universities for its 86% first-year retention rate thanks in part to donor-funded student success initiatives.
And donors helped ASU offer more than 4,500 hours of free tutoring.
I believe ASU is a major life force in our community and I want to do my part to help it thrive."