College of Integrative Sciences and Arts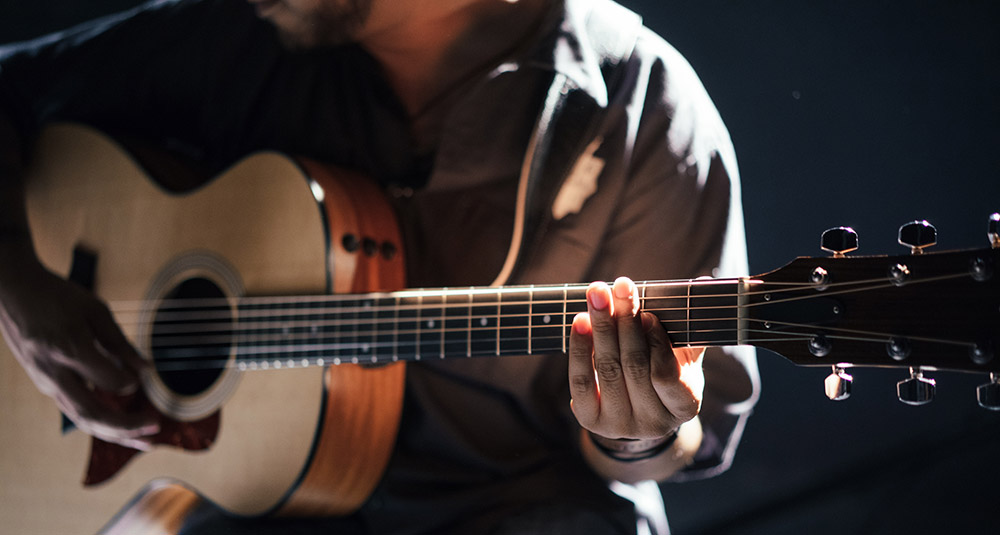 Learn more about your impact
Guitars for Vets is a 10 week program that provides weekly guitar lessons for veteran students. Music is proven to help decrease anxiety, increase self-esteem and reduce episodes of panic attacks, nightmares and flashbacks. A research study of Guitars 4 Vets students showed a 21% improvement in PTSD symptoms and a 27% decrease in related depression symptoms. The study attributed learning and playing guitar as the primary catalysts for these improvements.
Gifts made to this fund will pay for instructors for the course and provide a guitar to each of the six participants at the culmination of the program.
Impact of Donor Support
More learners can pursue higher education. In 2022, 22,000 donors contributed $66.3 million for scholarships.
More students succeed. ASU ranks #1 among the state's public universities for its 86% first-year retention rate thanks in part to donor-funded student success initiatives.
And donors helped ASU offer more than 4,500 hours of free tutoring.
I believe ASU is a major life force in our community and I want to do my part to help it thrive."