New College of Interdisciplinary Arts and Sciences
New College Anti-Racism Council/NewARC
One-time or recurring gift*?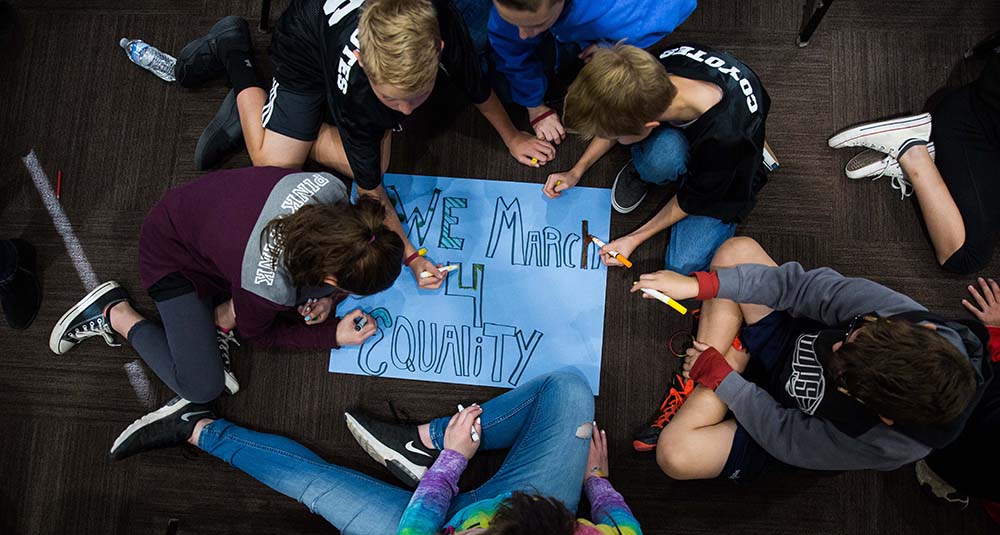 Learn more about your impact
The innovative and comprehensive New College Anti-Racism Council/NewARC Initiative catalyzes the design and implementation of a wide range of programs that foster diversity, inclusion, access, and anti-racism among students, staff, faculty and the greater community. NewARC facilitates genuine conversation, dialogue, exchange of ideas and relationship building toward greater understanding and acceptance for all people through innovative curriculum, novel technology tools,and cultural engagements. For example, we recently activated a new Multicultural Center at West Campus, a safe space for everyone regardless of gender, race, ability or sexual identity to share their stories and engage with one another.
Please donate today to catalyze significant, positive change to build a positive social trajectory of creating real, meaningful and broad impact. Thank you for your generosity.
Impact of Donor Support
More learners can pursue higher education. In 2022, 22,000 donors contributed $66.3 million for scholarships.
More students succeed. ASU ranks #1 among the state's public universities for its 86% first-year retention rate thanks in part to donor-funded student success initiatives.
And donors helped ASU offer more than 4,500 hours of free tutoring.
I believe ASU is a major life force in our community and I want to do my part to help it thrive."