Watts College of Public Service and Community Solutions
Ann Weaver Nichols Scholarship/Fellowship Endowment
One-time or recurring gift*?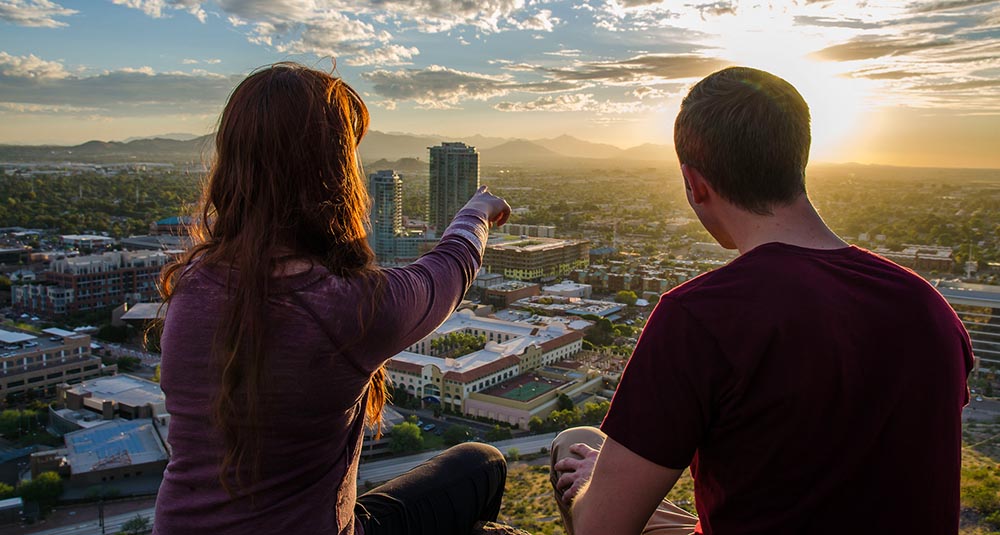 Learn more about your impact
This fund provides financial support to Tucson-based Masters Social Work students with financial need, especially those who are raising children as single parents and/or grandparents and are committed to promoting social change.
I hope to improve access to mental healthcare and advocate for healthy communities that encourage individuals to socialize, exercise and take care of themselves. I am incredibly grateful for your contribution to this scholarship and giving me the opportunity to focus on school and my career."
Impact of Donor Support
More learners can pursue higher education. In 2022, 22,000 donors contributed $66.3 million for scholarships.
More students succeed. ASU ranks #1 among the state's public universities for its 86% first-year retention rate thanks in part to donor-funded student success initiatives.
And donors helped ASU offer more than 4,500 hours of free tutoring.
Our family believes in giving back and sharing the blessings we have received financially and through our time."