The College of Liberal Arts and Sciences
T. Denny Sanford School of Social and Family Dynamics Student Support Funds
One-time or recurring gift*?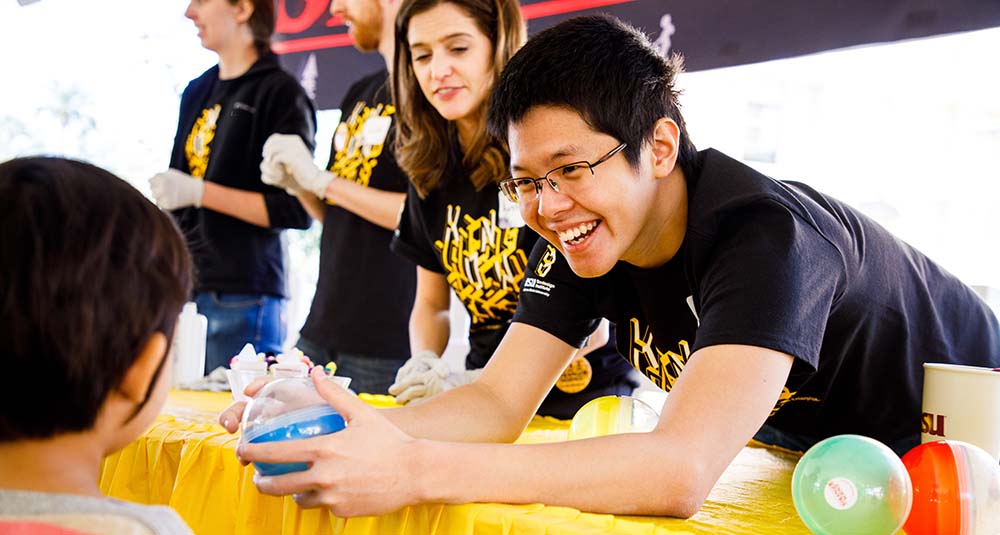 Learn more about your impact
When you make a gift to the T. Denny Sanford School of Social and Family Dynamics Student Support Fund, you directly support students who are planning for career paths that improve the well-being of children, families, and communities as they face 21st-century challenges. Your generosity funds scholarships and fellowships, student programming and research opportunities, and laboratory and classroom innovations.
Impact of Donor Support
More learners can pursue higher education. In 2022, 22,000 donors contributed $66.3 million for scholarships.
More students succeed. ASU ranks #1 among the state's public universities for its 86% first-year retention rate thanks in part to donor-funded student success initiatives.
And donors helped ASU offer more than 4,500 hours of free tutoring.
I believe ASU is a major life force in our community and I want to do my part to help it thrive."