Watts College of Public Service and Community Solutions
Critical Mixed Race Studies
One-time or recurring gift*?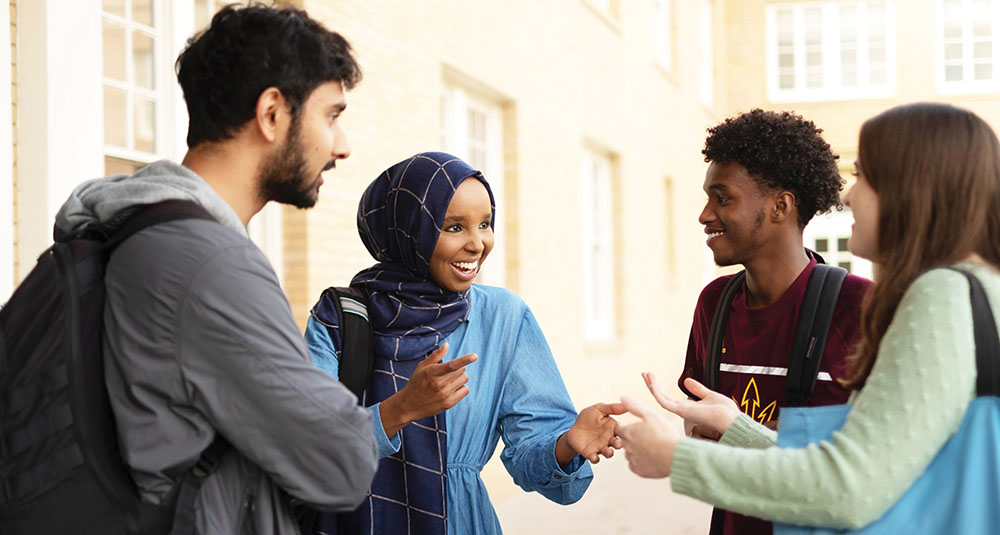 Learn more about your impact
Your gifts support the Critical Mixed Race Studies Association, an international collective of scholars, artists, activists, students, clinicians and community organizers whose work analyzes and critiques social, cultural and political institutions based on dominant conceptions of race.
Your gifts provide opportunity for ASU and the larger Arizona community to learn from and engage with participants who are addressing our changing demographics and creating dialogue and actions that speak to our collective humanity and diversity of experience. When you give, you support social justice work, including scholarship, teaching, advocacy, the arts and activism that work to undo injustice rooted in systems of racism and monoracism, which privileges single-race identity.
Impact of Donor Support
More learners can pursue higher education. In 2022, 22,000 donors contributed $66.3 million for scholarships.
More students succeed. ASU ranks #1 among the state's public universities for its 86% first-year retention rate thanks in part to donor-funded student success initiatives.
And donors helped ASU offer more than 4,500 hours of free tutoring.
We want to show the power of a university to be a difference-making partner in the positive transformation of all communities."