One-time or recurring gift*?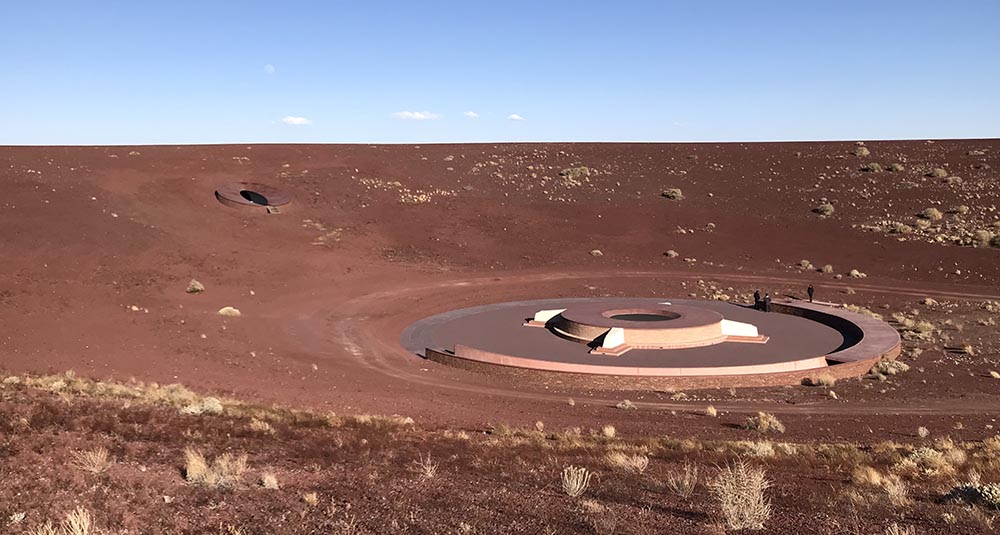 Learn more about your impact
The ASU-Roden Crater partnership offers an immense opportunity to build on the rich history of Northern Arizona and artist James Turrell's vision, while providing transformative educational experiences. This partnership aims to build a public and educational complex around the artwork that demonstrates the power of art. Your philanthropic investment, coupled with deep partnerships across the arts and design world, will provide artists, designers, scholars and more with unparalleled, and in some instances, previously unimagined, educational resources, at the same time preserving the legacy of James Turrell in perpetuity.
Impact of Donor Support
More learners can pursue higher education. In 2022, 22,000 donors contributed $66.3 million for scholarships.
More students succeed. ASU ranks #1 among the state's public universities for its 86% first-year retention rate thanks in part to donor-funded student success initiatives.
And donors helped ASU offer more than 4,500 hours of free tutoring.
Our family believes in giving back and sharing the blessings we have received financially and through our time."