New College of Interdisciplinary Arts and Sciences
New College Undergraduate Inquiry and Research Experiences/NCUIRE
One-time or recurring gift*?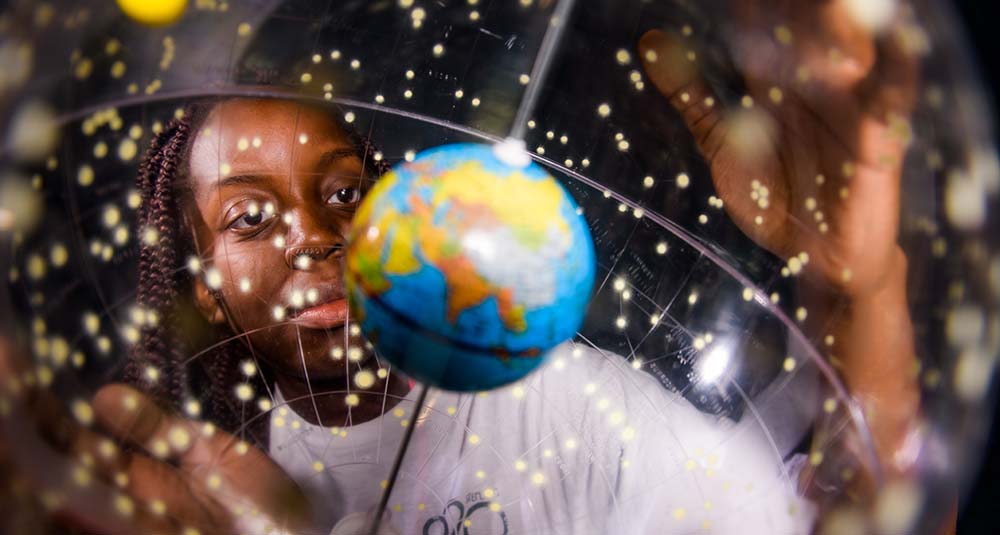 Learn more about your impact
The New College Undergraduate Inquiry and Research Experiences program/NCUIRE is a unique faculty-student research collaboration that provides invaluable opportunities to students to experience their degree at a deeper level than the classroom by working on state-of-the-art research as they begin to think about the transition to life after college. They learn how to solve real-world problems working alongside world-renowned experts in the field of their interest, which prepares them to be more competitive candidates for future jobs. The data tell us that students who participate in NCUIRE are retained and have a graduation rate of nearly 99%. This undergraduate research opportunity is rarely given to college students across the country.
Your funding supports research projects such as the BullyBlocker app for smartphones, social media disinformation, racial justice, COVID-19 impact and breast cancer therapy — to name a few successful ongoing types of research. Please donate today to ensure our students continue the invaluable education that prepares them to become impactful, thoughtful leaders of today's dynamic world.
Impact of Donor Support
More learners can pursue higher education. In 2022, 22,000 donors contributed $66.3 million for scholarships.
More students succeed. ASU ranks #1 among the state's public universities for its 86% first-year retention rate thanks in part to donor-funded student success initiatives.
And donors helped ASU offer more than 4,500 hours of free tutoring.
Our family believes in giving back and sharing the blessings we have received financially and through our time."