Herberger Institute for Design and the Arts
Poitier Visiting Artist/Artist in Residence
One-time or recurring gift*?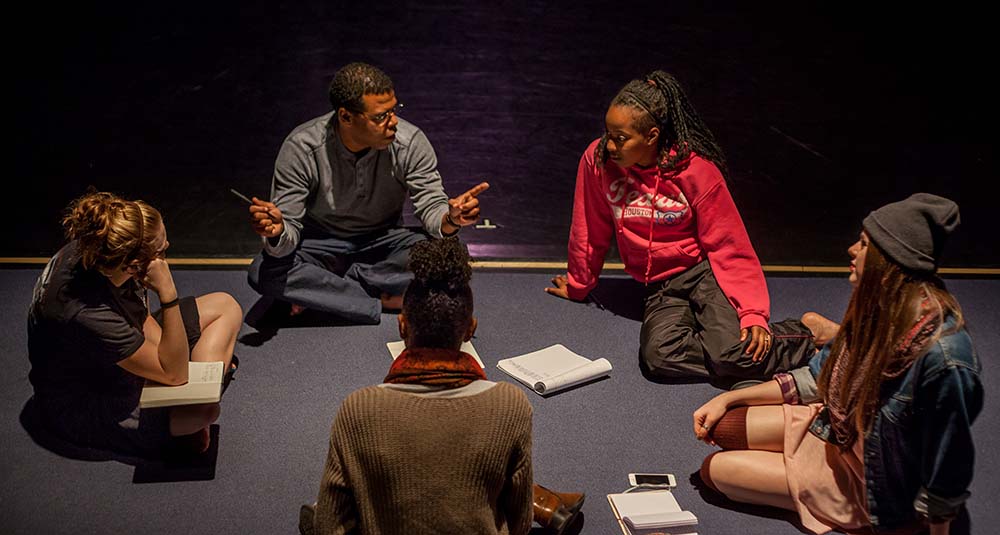 Learn more about your impact
Learn more about your impact: Your gift to the Poitier Visiting Artist/Artist in Residence Fund provides our students with access to experienced, working professionals who bring expertise from Hollywood and beyond into the classroom.
I never realized how vast the film industry really is. I was worried that I was chasing a pipe dream when I decided to pursue film, but my education has opened my eyes to the opportunities within the creative field. My professors have been very motivating and have helped me grow confident in my ability to succeed in my profession.
Impact of Donor Support
Community enrichment and the arts flourish. ASU Gammage donors support arts education for more than 30,000 students and teachers and positively impact more than 19,000 underserved children.
Donors are everything to the Ceramics Research Center. We would not exist but for the collections of donors who came together to give most of the objects in this museum. We also rely on donor support: our exhibitions are our staffing can't happen without it. We see ourselves as a catalyst for the community. One of the amazing things is that any donation is this place is multiplied by its effect in the ecosystem of artists."