Alumni Association Iranian American Alumni Chapter
One-time or recurring gift*?
Learn more about your impact
The ASU Iranian American ASU Alumni chapter serves Iranian American Sun Devils in the Greater Phoenix Area. Each year, a deserving student receives an ASU Alumni Chapter Scholarship. Your donation provides tuition assistance for ASU students.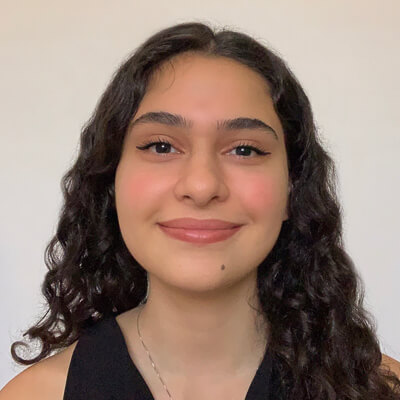 I wanted to share how much the scholarship I've received means to me. It's more than just financial support – it's like a boost of encouragement that's helping me along this educational journey. Knowing that there are people who believe in my aspirations feels amazing, and I'm truly grateful for that."
Impact of Donor Support
More learners can pursue higher education. In 2022, 22,000 donors contributed $66.3 million for scholarships.
More students succeed. ASU ranks #1 among the state's public universities for its 86% first-year retention rate thanks in part to donor-funded student success initiatives.
And donors helped ASU offer more than 4,500 hours of free tutoring.
The reward in giving to ASU comes back time and time again. And it's so great to be able to see what they do. They want to bless the lives of other people and improve the lives of other people."