ASU Alumni Association Medallion Scholarship Fund
One-time or recurring gift*?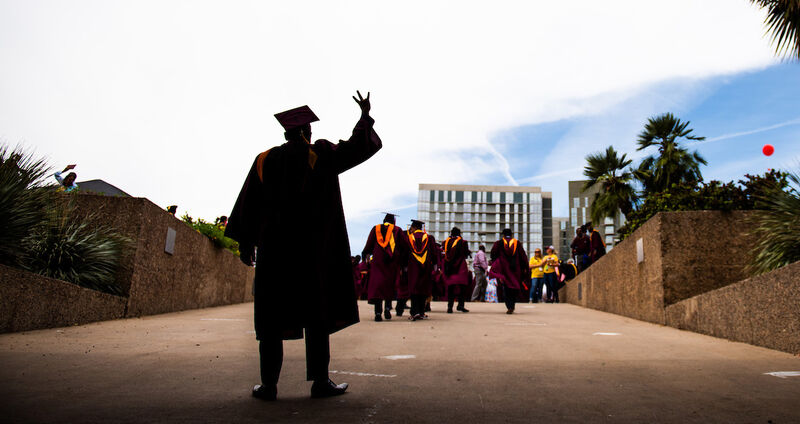 Learn more about your impact
The Medallion Scholarship Program is one of the of the ASU Alumni Association's signature scholarship initiatives. More than a financial award, the comprehensive program recognizes and develops a tradition of leadership, scholarship and service. In order to qualify for this scholarship, applicants must be an incoming freshman from an Arizona high school and must have been awarded the New American University Deans merit-based scholarship, which is an award that recognizes academic achievement.
Impact of Donor Support
More learners can pursue higher education. In 2022, 22,000 donors contributed $66.3 million for scholarships.
More students succeed. ASU ranks #1 among the state's public universities for its 86% first-year retention rate thanks in part to donor-funded student success initiatives.
And donors helped ASU offer more than 4,500 hours of free tutoring.
The reward in giving to ASU comes back time and time again. And it's so great to be able to see what they do. They want to bless the lives of other people and improve the lives of other people."