One-time or recurring gift*?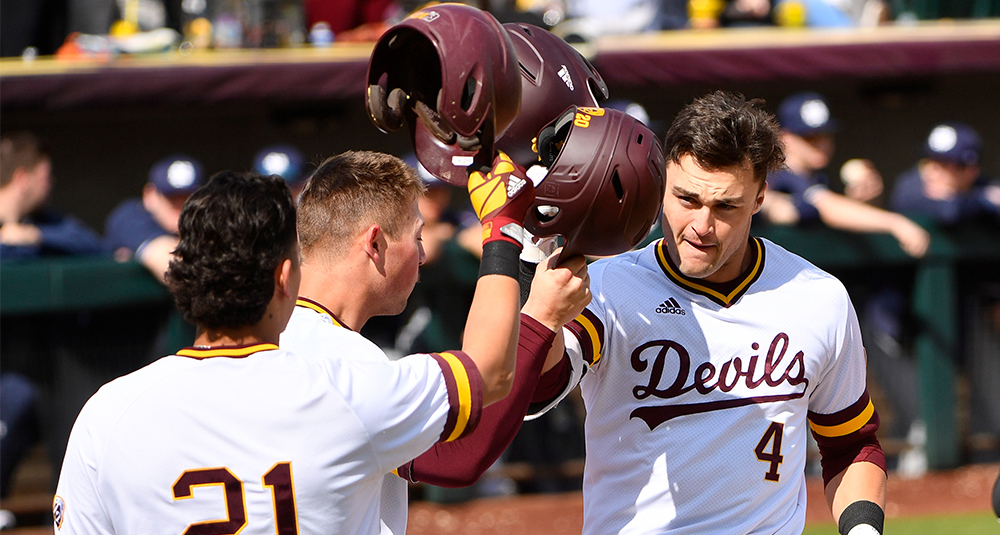 Learn more about your impact
Your donation supports the Sun Devil Baseball program — on the diamond, in the classroom and around the community — making sustained competitive and academic success possible. Your generosity not only funds important needs and initiatives but also allows you to connect with the team, staff and fellow fans through exclusive and intimate opportunities. Through your philanthropy, you truly become part of the Sun Devil Baseball family.
Impact of Donor Support
More learners can pursue higher education. In 2022, 22,000 donors contributed $66.3 million for scholarships.
More students succeed. ASU ranks #1 among the state's public universities for its 86% first-year retention rate thanks in part to donor-funded student success initiatives.
And donors helped ASU offer more than 4,500 hours of free tutoring.
Our family believes in giving back and sharing the blessings we have received financially and through our time."