Ira A. Fulton Schools of Engineering
Fulton Schools of Engineering International Student Support Fund
One-time or recurring gift*?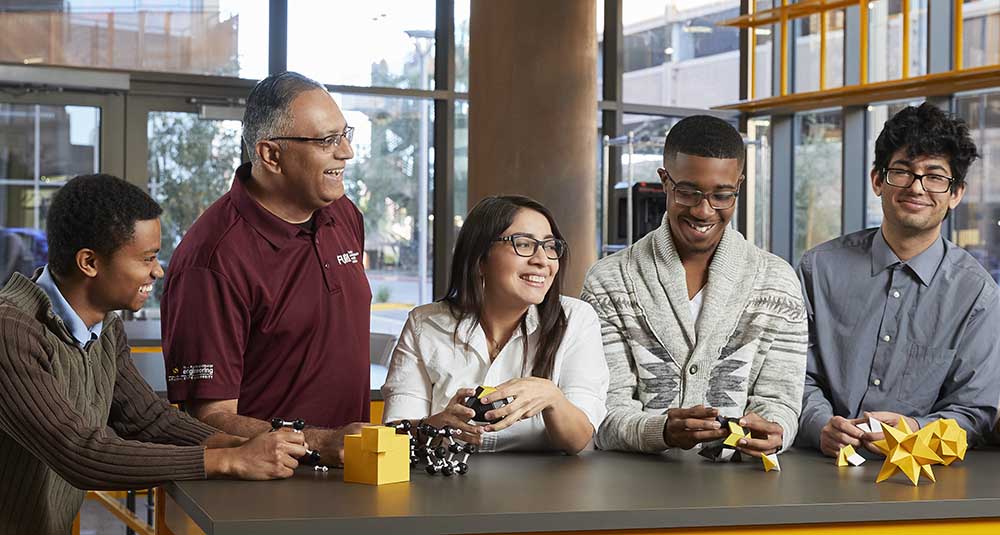 Learn more about your impact
The Fulton Schools of Engineering is proud of our international engineering students — more than 6,000 enrolled in the 2022–23 school year. Many of these students endure unique financial hardships in order to come to ASU and get their degree. This fund was created to provide scholarships to international students with financial need, so that we can better support these students as they pursue their engineering degree.
Impact of Donor Support
Donors bring the world's brightest minds to Arizona by supporting endowed chairs and professorships.
Coming from India, I am forever grateful for all that I have learnt at ASU and I gave back with hope to support the education of those who are facing barriers in achieving a dream to make the lives of people around the world better and happier.