College of Global Futures
SolarSPELL Initiative: Empowering Learners Globally
One-time or recurring gift*?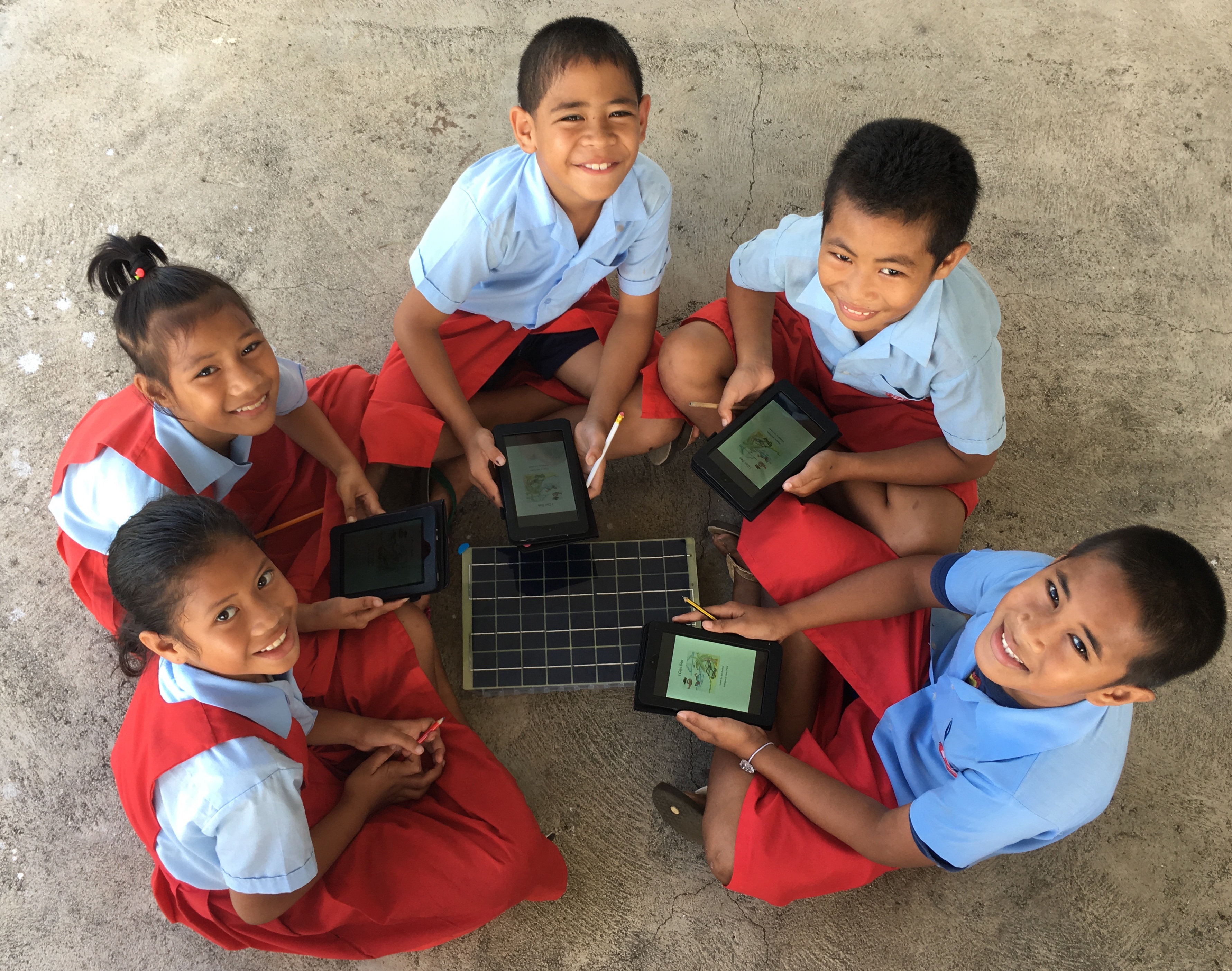 Learn more about your impact
The ASU SolarSPELL Initiative empowers learners of all ages by improving access to information and building the skills to make meaningful use of it — focusing on the half of the world that remains unconnected to the internet. SolarSPELL (Solar Powered Educational Learning Library) combines curated digital libraries; solar-powered, offline technology; and the training to build information literacy and internet-ready skills in offline environments. SolarSPELL digital libraries are rugged and ultra-portable so that they can go anywhere and reach anyone, even the most remote. The library mimics an online experience by generating its own offline WiFi hotspot to which any WiFi-capable device (smartphone, tablet, laptop) can connect in order to freely, and safely, surf the library's thousands of open access resources, which are carefully curated and continually improved to meet local information needs.
SolarSPELL's digital library collections currently span primary and secondary education, health and agriculture. Using a train-the-trainer model and working with in-field partners like Peace Corps and UNHCR, SolarSPELL pairs libraries with locally-based trainers for long-term support. Student success is central to our mission, both around the world and at Arizona State University. In all aspects of the SolarSPELL initiative, we provide ASU students with opportunities to engage globally, behave entrepreneurially, carry out real-world work with purpose and impact, and transform society.
Learn more at solarspell.org.
There are many resources that help me and the students because I can have the students listen. I can download the content and play the audio for the students. Even though there is no internet and no data, we can still have listening exercises because we have the conversations [from the SolarSPELL]. It's very helpful."
Impact of Donor Support
More people around the world have access to information that represents the best of the internet. Donors have helped SolarSPELL reach 300,000 people in 15 countries around the world.
More people have the skills to avoid misinformation. With donor support, we've trained more than 830 in-field trainers on how to build information literacy skills in their communities using our digital libraries.
More people are empowered. All users surveyed have reported feeling more effective in their jobs thanks to SolarSPELL, and many schools have reported seeing better test scores after implementing SolarSPELL.
More ASU students have the opportunity to develop professional skills and cross-cultural competence. Every year, 100 ASU students contribute to all aspects of the SolarSPELL initiative.
In high school, I didn't have a reliable internet connection, any smartphone or computer. It greatly limited my exposure to the world, and there was no way for me to access the information I needed at that time. I am happy that I worked on a project that would make a massive real life impact on many children in remote areas around the world. SolarSPELL has given me positive affirmation that I am capable enough to have such an impact."