Sandra Day O'Connor College of Law
One-time or recurring gift*?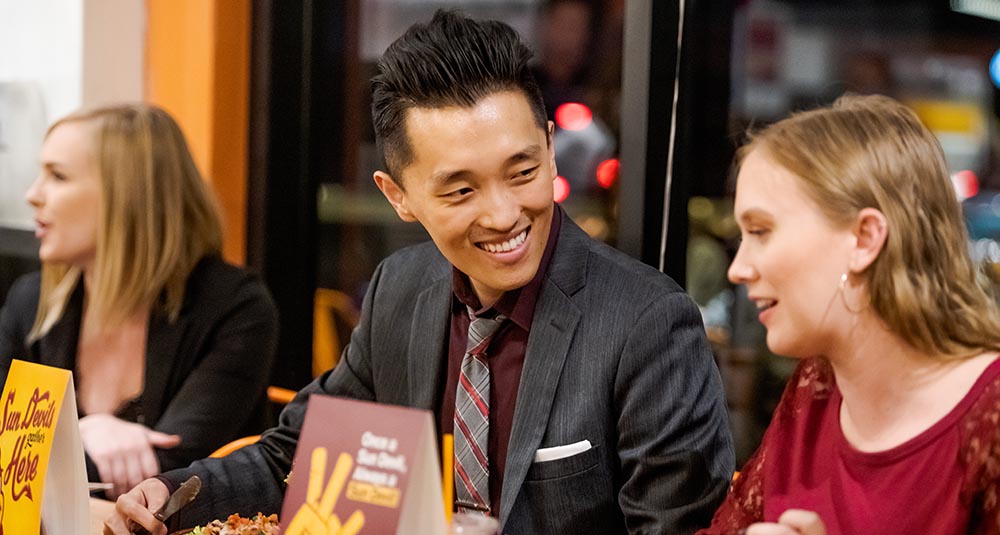 Learn more about your impact
In 10 years, we do not know what the challenges will be in the legal community, but we know that ASU Law and our students will want to tackle them head on. Your generosity to the GOLD Society provides the College of Law with the ability to adapt quickly to provide support for students and the community. Join the GOLD Society by making a recurring monthly donation to ASU Law. Monthly gifts of any amount add up quickly and make an incredible impact across ASU Law and our community. These gifts sustain and expand scholarships, support faculty and research, and grow our school's innumerable, impactful programs.
This alumni group is dedicated to helping recent graduates stay connected to each other and the greater ASU Law community. It provides opportunities for our alumni to network and have fun while beginning their philanthropic journey.
Make your gift to the Law Annual Fund and join the GOLD Society today!
Impact of Donor Support
Donors bring the world's brightest minds to Arizona by supporting endowed chairs and professorships.
I believe ASU is a major life force in our community and I want to do my part to help it thrive."