One-time or recurring gift*?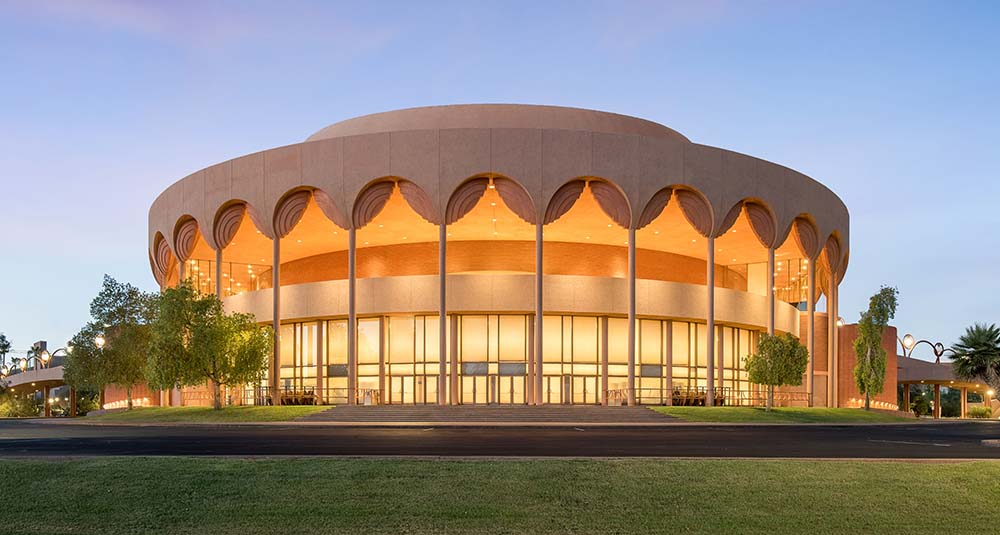 Learn more about your impact
ASU Gammage, Frank Lloyd Wright's last public work, was completed in 1964 and has since become a vital piece of Arizona cultural history. Capital maintenance and improvements are crucial to keeping our historic theater accessible and comfortable for the 500,000 community members who visit the theater each year. Capital projects, large and small, are possible because of private support. With your help, we are bringing this treasured landmark into its second half-century and beyond.
Impact of Donor Support
Donors bring world-class artists to our communities and our communities to the artists.
Performances for Students, Kaleidoscope and Disney Musicals in Schools programs provide access to arts curriculum, creative experiences and tickets to Broadway performances to children from Title 1 schools.
Military Family Ticket Fund grants opportunities for military families to come together for a magical evening of fellowship and great Broadway performances.
Gifts to capital projects preserve, maintain and enhance our historic theater Grady Gammage Memorial Auditorium.
We do what we can to keep the building pristine so that both our patrons and the people who work on the shows will come through and say, "Wow, this is a nice theater!"