Greek Leadership Village Legacy
One-time or recurring gift*?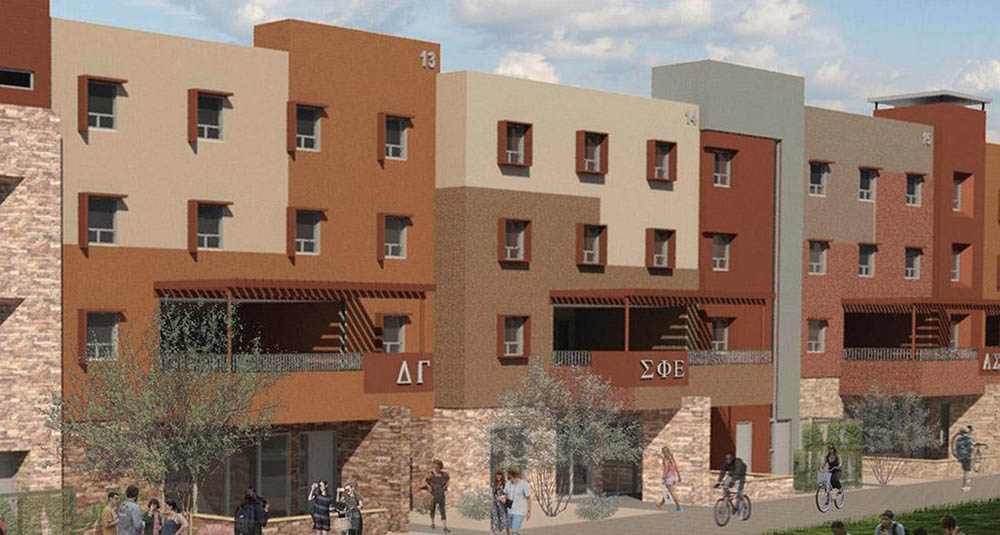 Learn more about your impact
The Greek Leadership Community Center and Village is a one-of-a-kind student led project that provides the ASU fraternity and sorority community with meeting spaces, council offices, retail space and housing facilitates to support their leadership, growth and development. Your donation allows students to participate in leadership opportunities that shape not only the ASU community but the broader community.
Impact of Donor Support
Donors bring the world's brightest minds to Arizona by supporting endowed chairs and professorships.
Leaders rise to the top. The Tip of the Fork program enables Sun Devil student-athletes to develop leadership skills through volunteering in their community.
Entrepreneurship thrives at ASU. Two examples: The Prepped program supporting minority entrepreneurs has fueled 100 small businesses.
And the Edson Student Entrepreneur Initiative has supported 1,000+ students and 297 unique ventures over 15 years.
Many of these students have gone home where they are successful entrepreneurs, corporate executives, venture capitalists, impact investors and senior government officials. The come home with a powerful American business education taught in a culturally sensitive environment, and respectful of the nuances of our cultural differences."