Ira A. Fulton Schools of Engineering
School of Computing and Augmented Intelligence General Scholarship Fund
One-time or recurring gift*?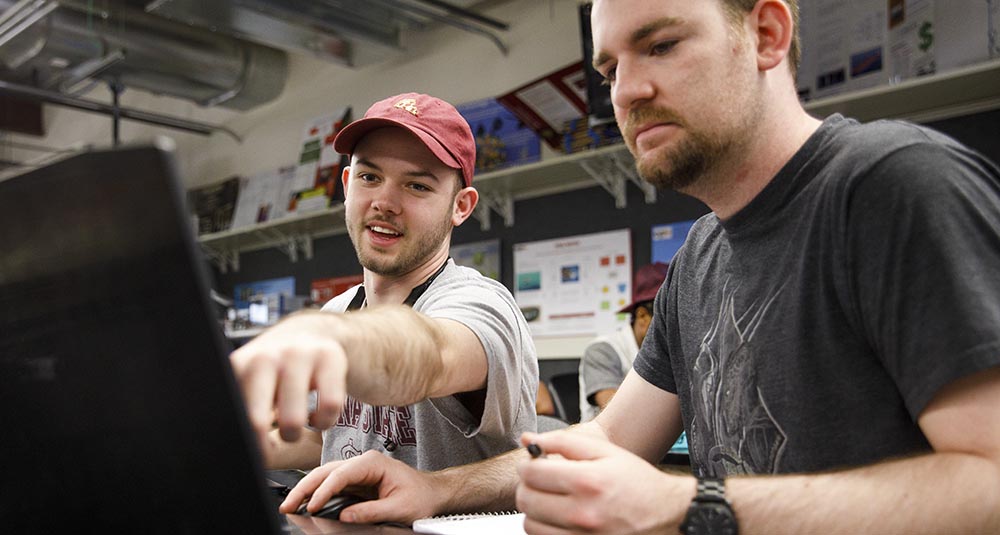 Learn more about your impact
Your generosity provides scholarship support to computer science, computer systems engineering, engineering management, industrial engineering, informatics and software engineering students who have financial need. Every dollar makes a difference for our students and allows them to focus more on pursuing their degree and getting the most out of their engineering education.
Impact of Donor Support
Your gift makes a difference. In the Fulton Schools, we offer more than degrees. We have a small school culture where students can customize their path to a degree. We call this the Fulton Difference. By supporting engineering scholarships, professorships, and programs, you are investing in the future. Your gift can directly change lives and inspire our students and faculty to shape the future for all of us. You can make the Fulton Difference.
I believe ASU is a major life force in our community and I want to do my part to help it thrive."