College of Health Solutions
Hearing Healthcare Assistance Project
One-time or recurring gift*?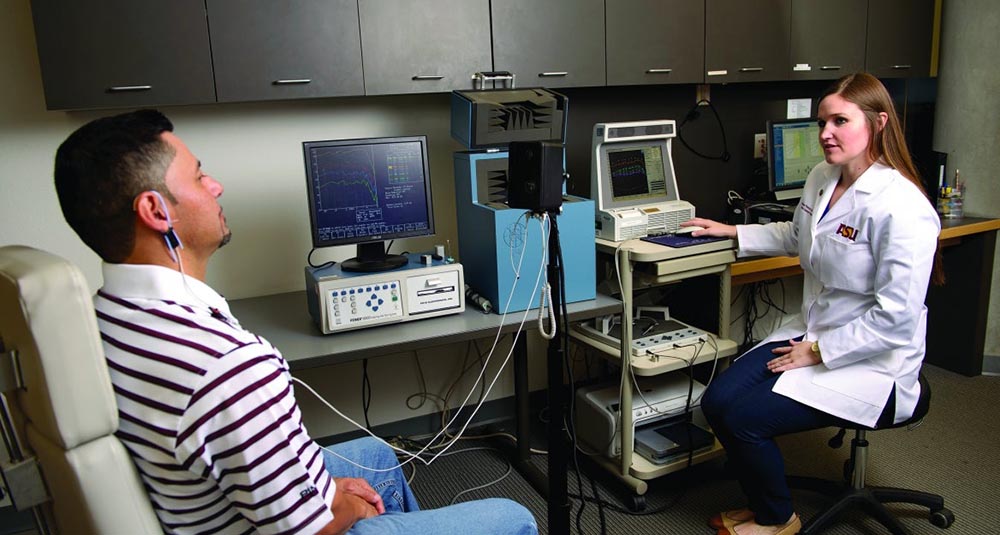 Learn more about your impact
The Hearing Healthcare Assistance Project provides hearing aids and 1 year of aural rehabilitation for low-income individuals with hearing loss. Thousands of low-income Arizonans are currently living with the debilitating effects of hearing loss which affects communication, cognitive and mental health and physical well-being. Economic barriers prevent many from receiving the hearing care they need. HHAP brings sound to the lives of those with hearing loss who cannot afford to purchase hearing aids. It is estimated that 20,000 low-income Arizonans have hearing loss and would use hearing aids if they could afford them. Your donation will make a difference in the lives of many affected by hearing loss.
Impact of Donor Support
More learners can pursue higher education. In 2022, 22,000 donors contributed $66.3 million for scholarships.
More students succeed. ASU ranks #1 among the state's public universities for its 86% first-year retention rate thanks in part to donor-funded student success initiatives.
And donors helped ASU offer more than 4,500 hours of free tutoring.
I believe ASU is a major life force in our community and I want to do my part to help it thrive."