College of Health Solutions
One-time or recurring gift*?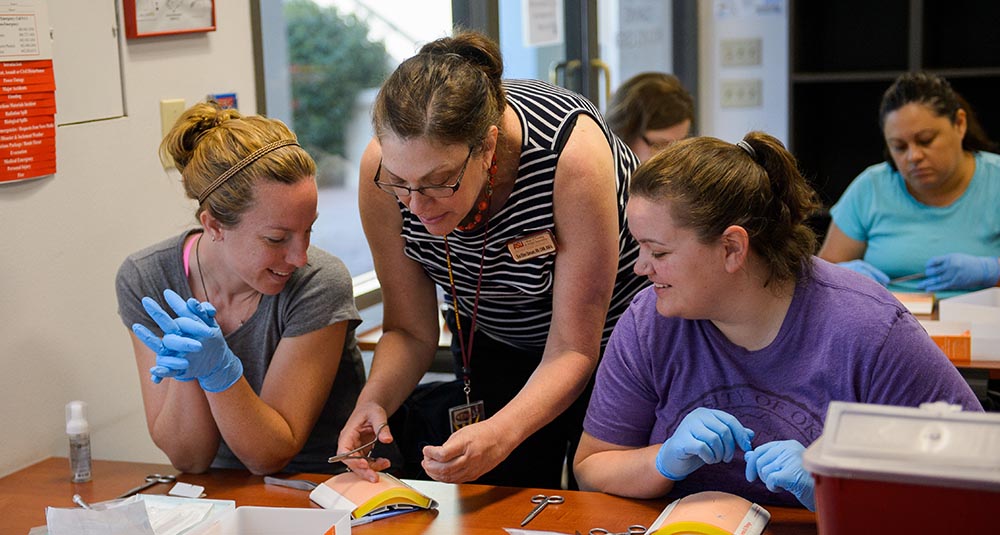 Learn more about your impact
When you give to Project ECHO, you give health care workers in rural and underserved areas the knowledge and resources they need to give high-quality care to their patients.
Using proven adult learning techniques and interactive video technology, the ECHO Model connects groups of community health care providers with specialists at centers of excellence in real-time, collaborative sessions. The sessions help local workers gain the expertise needed to provide services. They gain skills and confidence. The specialists learn new approaches for teaching across diverse cultural and geographical contexts. As the capacity of the local workforce increases, lives improve.
Impact of Donor Support
More learners can pursue higher education. In 2022, 22,000 donors contributed $66.3 million for scholarships.
More students succeed. ASU ranks #1 among the state's public universities for its 86% first-year retention rate thanks in part to donor-funded student success initiatives.
And donors helped ASU offer more than 4,500 hours of free tutoring.
I believe ASU is a major life force in our community and I want to do my part to help it thrive."