Ira A. Fulton Schools of Engineering
One-time or recurring gift*?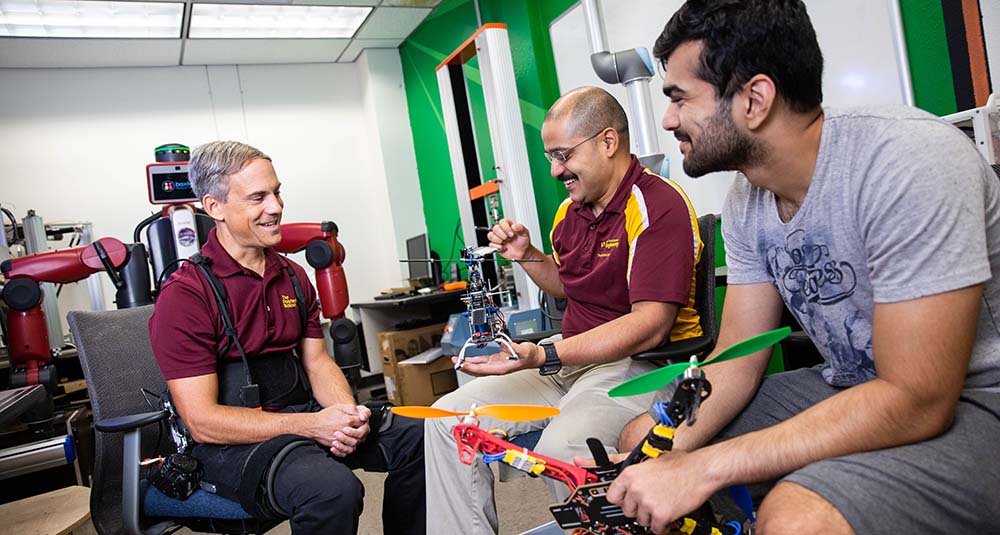 Learn more about your impact
When you make a gift to the Poly School Gifts Fund, you provide crucial support to one of the most innovative engineering programs in the country and some of the most advanced learning laboratories, helping students prepare for careers in aviation, environmental and resource management, information technology, human systems engineering, and technological entrepreneurship and management. Your gift also delivers financial assistance to students within the program who are dealing with an unexpected crisis and enables program directors to respond to urgent needs and emerging opportunities.
Impact of Donor Support
Your gift makes a difference.
In the Fulton Schools, we offer more than degrees.
We have a small school culture where students can customize their path to a degree. We call this the Fulton Difference.
By supporting engineering scholarships, professorships, and programs, you are investing in the future.
Your gift can directly change lives and inspire our students and faculty to shape the future for all of us.
You can make the Fulton Difference.
I believe ASU is a major life force in our community and I want to do my part to help it thrive."