Mary Lou Fulton Teachers College
One-time or recurring gift*?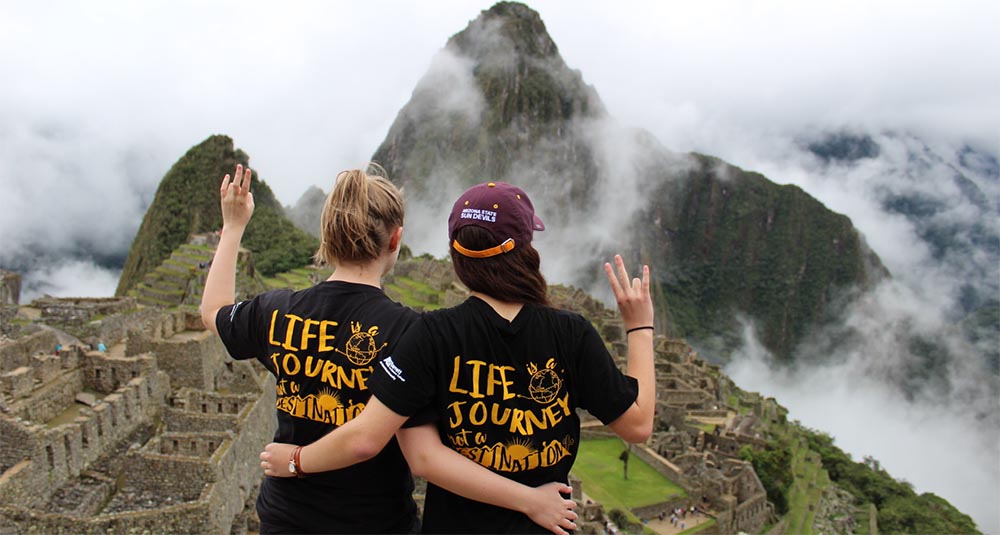 Learn more about your impact
The many study abroad experiences offered by the Mary Lou Fulton Teachers College enable students to meet and work with diverse populations and broaden their skill set as they prepare to enter the education field. The MLFTC Study Abroad Scholarship Fund provides financial support to students with good academic standing whose studies would greatly benefit from studying abroad. Students are encouraged to practice teaching in another language and experience the culture of many of their future students. Your gift alleviates the burden of travel costs and program fees for these students, who become more successful and effective educators through such experiences.
It's really good to work with people of diverse backgrounds, who speak different languages and have different experiences because, ultimately you never know who you're going to end up working with because, in schools, students come from so many different walks of life."
Impact of Donor Support
More learners can pursue higher education. In 2022, 22,000 donors contributed $66.3 million for scholarships.
More students succeed. ASU ranks #1 among the state's public universities for its 86% first-year retention rate thanks in part to donor-funded student success initiatives.
And donors helped ASU offer more than 4,500 hours of free tutoring.
I believe ASU is a major life force in our community and I want to do my part to help it thrive."