The College of Liberal Arts and Sciences
Canine Cognition Research
One-time or recurring gift*?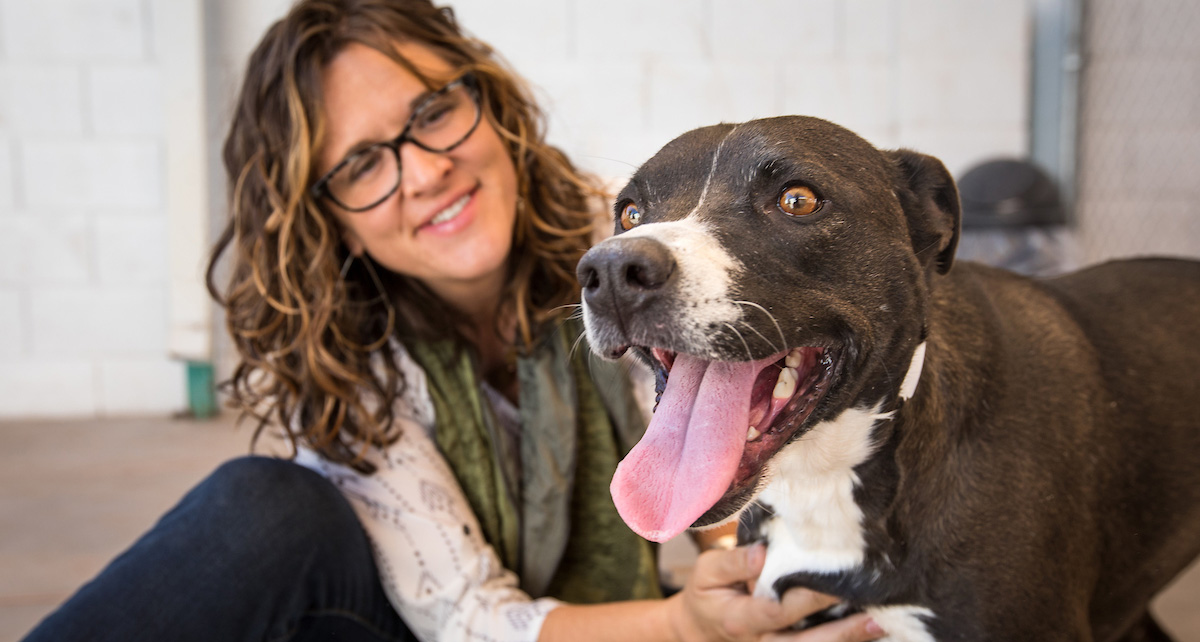 Learn more about your impact
Millions of dogs live in shelters. Reducing their stress and helping them find lasting homes is one of many projects the Canine Science Collaboratory is immersed in as they seek to improve the lives of dogs and their people. Your generosity fuels their research and enhances their impact. By giving to the Canine Science Collaboratory, you are helping them address questions surrounding dog behavior and cognition, including the impact of owning a dog and how their cognition changes as they age.
The secret of dogs' success is their ability to make friends...Dogs really are all about love."
Impact of Donor Support
Funding supports research in Dog Welfare at the Animal Shelter, Behavioral Problems in the Home, Human-Dog Interaction, and the research on Dogs' Wild Relatives.
When you give to the Canine Science Collaboratory, you are helping to fund undergraduate student research and expand access to research for ENERGIZE students. Increased opportunities for collaboration with foster and adoptive agencies to improve lives for rescue dogs.
Research aims to better understand why and how dogs show love and affection.
I believe ASU is a major life force in our community and I want to do my part to help it thrive."