The College of Liberal Arts and Sciences
Child Development Laboratory Fund
One-time or recurring gift*?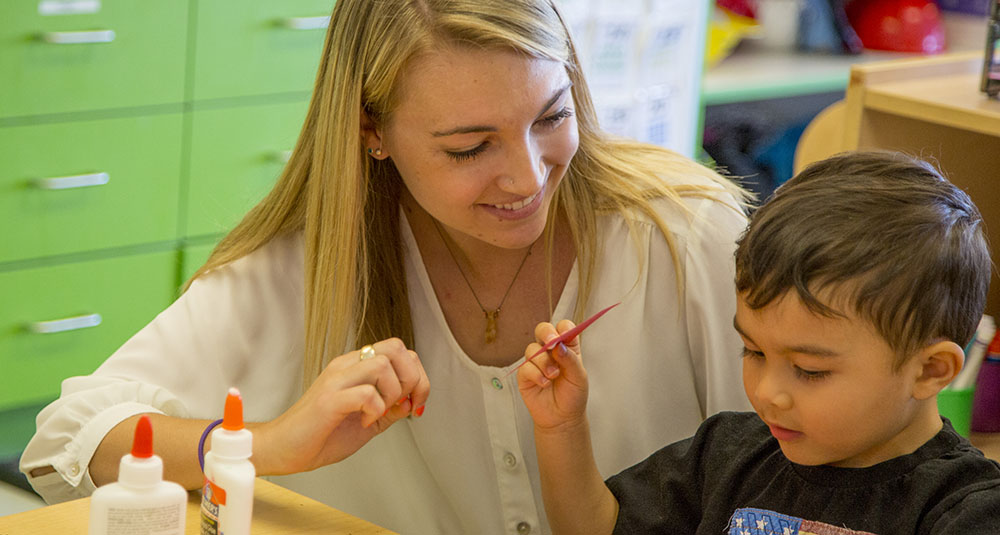 Learn more about your impact
The Child Development Laboratory provides child care and early education, and offers carefully supervised training opportunities for child development students in The College of Liberal Arts and Sciences. Your generous support directly funds the wages of these work-study students, who are gaining critical experience working with young children and their families. The laboratory plays an integral role in the university's threefold mission of teaching, research and service.
I can constantly apply what I learn in my classes to my work and it helps me understand some concepts when I see them firsthand. I now have enough experience to help me get other jobs or internships down the road."
Impact of Donor Support
More learners can pursue higher education. In 2022, 22,000 donors contributed $66.3 million for scholarships.
More students succeed. ASU ranks #1 among the state's public universities for its 86% first-year retention rate thanks in part to donor-funded student success initiatives.
And donors helped ASU offer more than 4,500 hours of free tutoring.
I believe ASU is a major life force in our community and I want to do my part to help it thrive."