The College of Liberal Arts and Sciences
One-time or recurring gift*?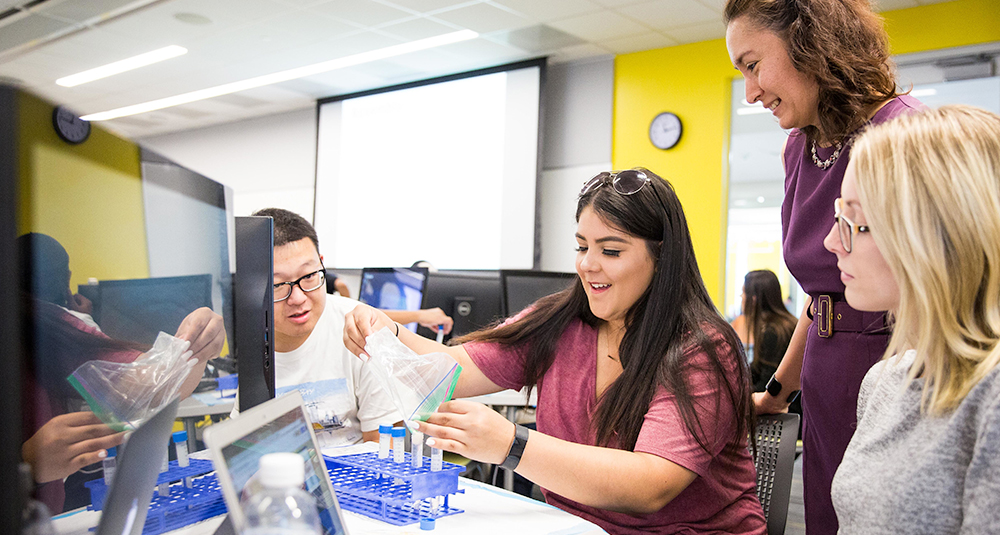 Learn more about your impact
When you support the Department of Psychology, you become a partner in the academic success of our students, the research discoveries of our faculty and the continued effort to make the world better in advancing the science of mind, brain and behavior. We are one of the largest departments on campus and continue to find new and innovative ways of pushing the boundaries of what is possible for our students.
You're supporting a top-ranked research department that's committed to engaging bold scientific enterprise, developing powerful psychological methods, integrating students into the experience of psychological discovery and translating research knowledge into practical impact through application and dissemination. Our research pulls at the very heart of what makes us human and aims to solve life's biggest problems, like addiction, child development and how we interact as people.
Hi! I'm Steve Neuberg, Chair of the ASU Department of Psychology, We as a department are so fortunate to be conducting life-changing research, mentoring students, and contributing to our science and our communities. Whether you're donating a couple of dollars or a large sum, your gift is greatly appreciated. Any amount makes a difference for our students, faculty, staff, research, and programs. Your charitable contributions enable our department to achieve the highest standards of excellence, access, and impact."
Impact of Donor Support
Funding supports expanding opportunities for over 3,200 students beyond what state funding and tuition can provide.
Support helps to fund the Student Success Center, Child Study Lab, and our community Clinical Psychology Center.
Funding helps to enable our internship program featuring over 50 internship sites for students to explore their careers.
I believe ASU is a major life force in our community and I want to do my part to help it thrive."