The College of Liberal Arts and Sciences
Friends of the Institute for Humanities Research
One-time or recurring gift*?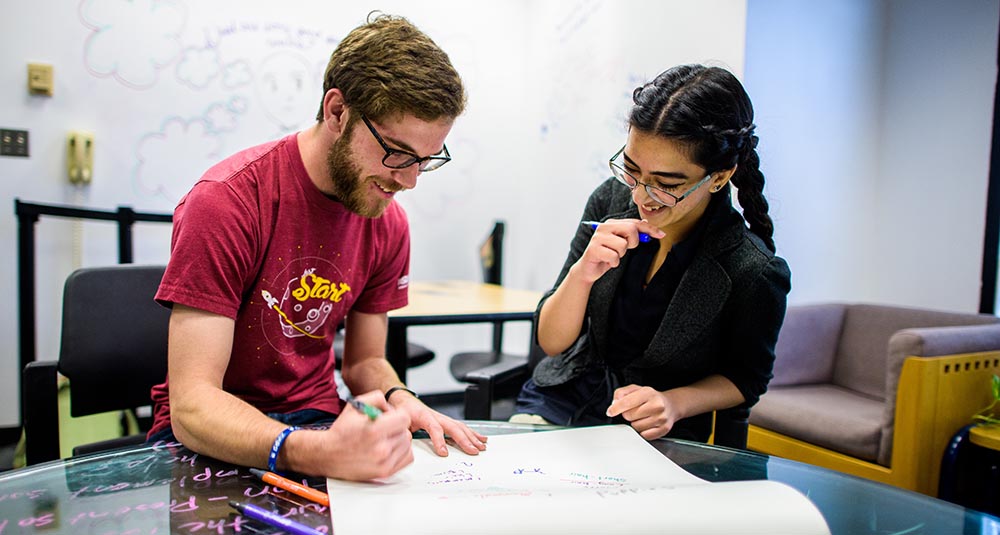 Learn more about your impact
The humanities play a vital role in society and ensure the well-being of individuals, communities and our democratic institutions. When you make a gift to the Friends of the IHR Fund, you support:
Initiatives that provide opportunities for interdisciplinary humanities conversations
Internal funding programs that support humanities projects and publications
Community events that connect scholars and shape new research possibilities
External funding support, including grant identification, application assistance and grant management
Funding from the IHR allowed a collaborative project to both take shape as well as to develop in new directions. It connected me with an important figure in my field. It also facilitated several outcomes, which included multiple publications, a conference and a successful fellowship application."
Impact of Donor Support
More learners can pursue higher education. In 2022, 22,000 donors contributed $66.3 million for scholarships.
More students succeed. ASU ranks #1 among the state's public universities for its 86% first-year retention rate thanks in part to donor-funded student success initiatives.
And donors helped ASU offer more than 4,500 hours of free tutoring.
I believe ASU is a major life force in our community and I want to do my part to help it thrive."