The College of Liberal Arts and Sciences
One-time or recurring gift*?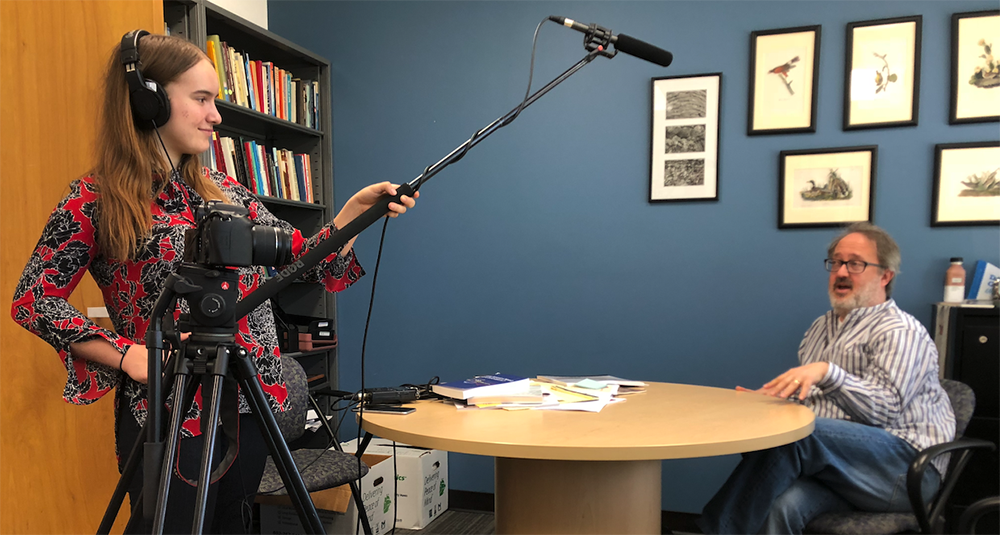 Learn more about your impact
The Humanities Lab brings the humanities to the table by emphasizing the study of values and the way we understand the world around us. When you give to the Humanities Lab Support Fund, you afford interdisciplinary student teams the necessary resources to enhance their comprehension of social challenges and their ability to develop responsible ideas for addressing these challenges locally and globally.
As students take action projects into the public realm, your gift helps fund research travel, publication fees and public-facing exhibitions. Increasingly, students aim to produce impactful media to express their ideas, and your generosity will support video production and dissemination costs, podcast production costs, and interactive experiences using virtual reality hardware. You play an integral role in strengthening the organizations and communities that these students impact through their work.
I would like to thank the entire Humanities Lab department [for this] opportunity to write and work on a project for children . . . I have always felt that I was wasting opportunities so far in my college career. Internships are not much of an option for a philosophy [major]. . . If they were, they required me to stop working, which . . . I couldn't afford to do. I am incredibly grateful for every opportunity and the support this department has offered me."
Impact of Donor Support
More learners can pursue higher education. In 2022, 22,000 donors contributed $66.3 million for scholarships.
More students succeed. ASU ranks #1 among the state's public universities for its 86% first-year retention rate thanks in part to donor-funded student success initiatives.
And donors helped ASU offer more than 4,500 hours of free tutoring.
I believe ASU is a major life force in our community and I want to do my part to help it thrive."