The College of Liberal Arts and Sciences
Naval ROTC Leadership Fund
One-time or recurring gift*?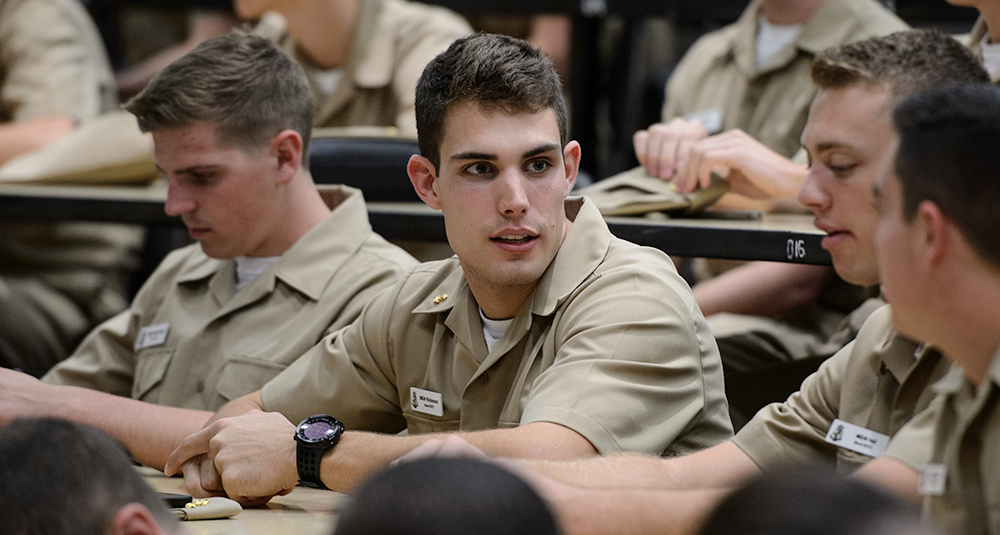 Learn more about your impact
Your generosity allows us to provide advanced training and formative development experiences to ensure the success of future military officers preparing to lead Sailors and Marines. In past years, donations have funded midshipman attendance at drill meets, investments in aviation training technology on campus, and team-building events for student leaders.
Impact of Donor Support
More learners can pursue higher education. In 2022, 22,000 donors contributed $66.3 million for scholarships.
More students succeed. ASU ranks #1 among the state's public universities for its 86% first-year retention rate thanks in part to donor-funded student success initiatives.
And donors helped ASU offer more than 4,500 hours of free tutoring.
I believe ASU is a major life force in our community and I want to do my part to help it thrive."