The College of Liberal Arts and Sciences
One-time or recurring gift*?
Learn more about your impact
When you support the School of Life Sciences you become a partner in the academic success of our students, the research discoveries of our faculty, and a future of solutions and sustainability. We are one of the largest departments on campus and continue to find new and innovative ways of pushing the boundaries of what is possible for our students.
Your gift supports the causes that you care about most. From cancer to Alzheimer's, conservation to climate change, your gift advances research for a better future.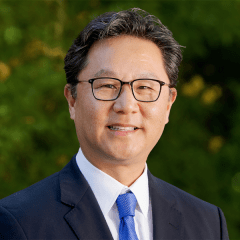 With your support, our students learn from world-renowned leaders in the life sciences making crucial connections in their field. These opportunities often spark new collaborations and research avenues that greatly benefit our communities."
Impact of Donor Support
Funding supports expanding opportunities for over 6,000 students beyond what state funding and tuition can provide.

Funding enables mentorship programs, clinical internship partnerships, and scholarships and travel awards.

Funding establishes and supports outreach events and programs that advance science education across all ages.
I believe ASU is a major life force in our community and I want to do my part to help it thrive."