The College of Liberal Arts and Sciences
The Hugh Downs School of Human Communication Enrichment Fund
One-time or recurring gift*?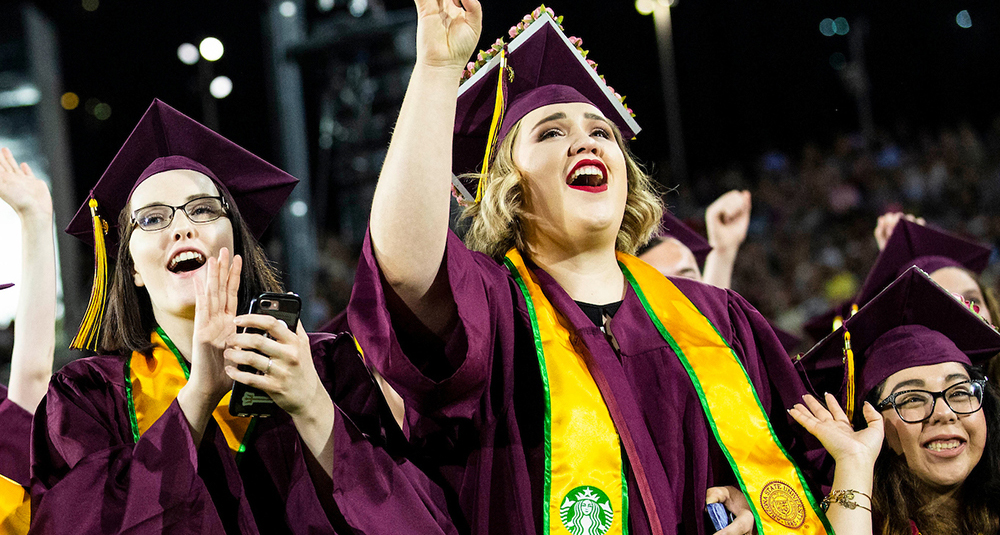 Learn more about your impact
When you invest in the Hugh Downs School of Human Communication Enrichment Fund, you're enabling the director to provide funding for immediate academic and research priorities. You open the door to funding opportunities for conferences, travel and other expenses not allocated from general funding, as well as research support for priority projects. For instance, your support has allowed us to research improved concussion reporting and much more.
Contributions to this fund enable us to expand outreach efforts. Specifically, these efforts will help our students and new faculty to build networks, both in the academy and the community, that will pay dividends throughout their careers."
Impact of Donor Support
More learners can pursue higher education. In 2022, 22,000 donors contributed $66.3 million for scholarships.
More students succeed. ASU ranks #1 among the state's public universities for its 86% first-year retention rate thanks in part to donor-funded student success initiatives.
And donors helped ASU offer more than 4,500 hours of free tutoring.
I believe ASU is a major life force in our community and I want to do my part to help it thrive."