W. P. Carey School of Business
W. P. Carey School of Business Alumni Chapter Endowment
One-time or recurring gift*?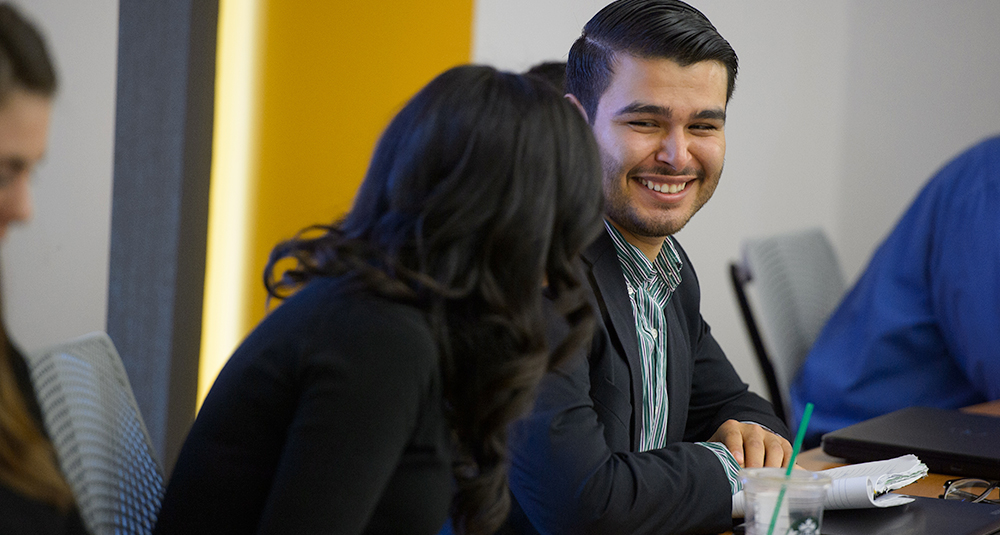 Learn more about your impact
After graduating from college, far too many students are dragging a financial weight into their futures. Donors like you can offset the challenge many students face in paying for a quality education. By giving to the W. P. Carey School of Business Alumni Chapter Endowment, you're making it possible for the next entrepreneur to build a transformational business that makes the world a better place.
I am a first-generation college student. With your donation, my dream of finishing my degree is slowly coming true. I am really grateful for donors like yourself. I can promise you that your donation will not go to waste."
Impact of Donor Support
With a global network of more than 120,000 alumni and thousands of committed students, faculty, staff, and strategic industry partners, the collective power of W.P. Carey School of Business community to influence and amplify good things in our world can be truly staggering. Join us in changing lives through access, excellence, and innovation, today and for generations to come.
Your gifts will:
Support the dreams and goals of students
Build and maintain the reputational and research excellence of our school and faculty
Create and support leaders who rethink the nature of business, engage locally and globally, and create a better future
ASU is where I got my start, and there's a real connection made by giving back. Every little bit matters to students who are trying to live on their own and be their own person.