Walter Cronkite School of Journalism and Mass Communication
Walter Cronkite Journalism Endowment Fund
One-time or recurring gift*?
Learn more about your impact
The nation's best universities also are its best-endowed universities. Endowments provide an institution financial strength, enabling it to make strategic investments in people and undertake important initiatives. Your gift to the Walter Cronkite Journalism Endowment provides sustaining support for scholarships, fellowships, chairs and professorships — and is critical to the long-term success of the school.
Impact of Donor Support
The Cronkite School's "teaching hospital" model of education offers students real-world, hands-on training in a live environment.
More than 125 students benefited from donor-funded scholarship support during the 2022-2023 academic year.
Cronkite students have access to 13 full-immersion professional programs that produce news, information and community engagement on critical issues for the state, region and nation.
In the 2021-2022 academic year, more than 400 students were placed into internships.
92% of Cronkite alumni are employed full time.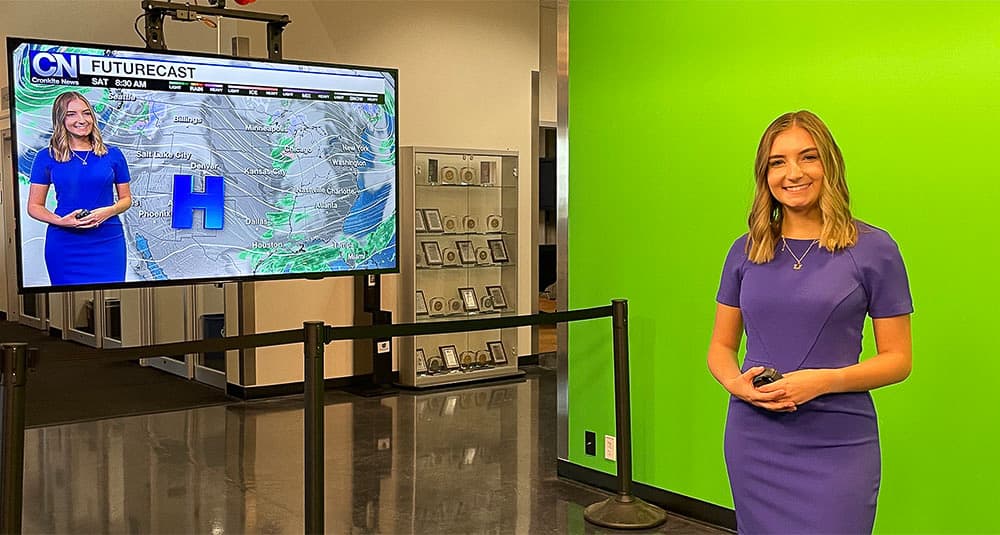 I believe ASU is a major life force in our community and I want to do my part to help it thrive."