Watts College of Public Service and Community Solutions
Gerontological Social Work Maroon and Gold Leaders Scholarship Endowment
One-time or recurring gift*?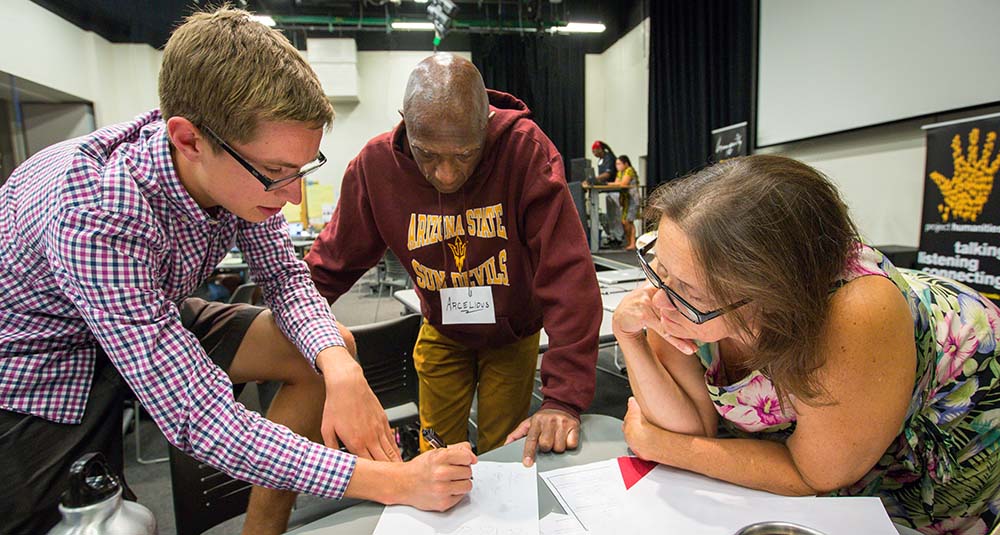 Learn more about your impact
Your gift to the Gerontological Social Work Scholarship supports an endowed scholarship established by Dr. Teri Kennedy in honor of her late parents, Stanley and Bernadine Knutson, and grandparents, Albert and Emma (Spurr) Berg and Selmer and Myrtle (Hyland) Knutson. The scholarship was created in respect for older adults, and in recognition of the critical need for social workers prepared to address the service delivery and policy needs of an aging population.
Impact of Donor Support
More learners can pursue higher education. In 2022, 22,000 donors contributed $66.3 million for scholarships.
More students succeed. ASU ranks #1 among the state's public universities for its 86% first-year retention rate thanks in part to donor-funded student success initiatives.
And donors helped ASU offer more than 4,500 hours of free tutoring.
We want to show the power of a university to be a difference-making partner in the positive transformation of all communities."