Watts College of Public Service and Community Solutions
The Daniel Jordan Fiddle Foundation Adult Autism Public Policy Fellowship Fund
One-time or recurring gift*?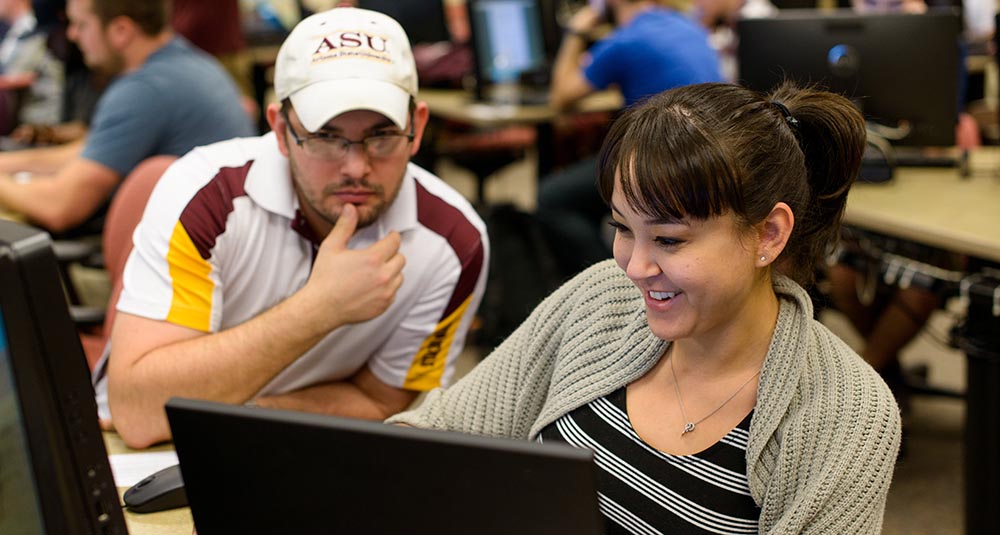 Learn more about your impact
More than 3.5 million Americans live with an Autism Spectrum Disorder. We need to do more to understand adult autism and create as many paths as we can for them to participate in and contribute to community life. It is a matter of human rights for all autistic adults to be accepted for who they are and to live the fullest lives possible.
Your gift will support a fellow who will develop a national public policy agenda and a national public policy white paper, and who will bring together stakeholders and professionals to focus on issues that impact those on the lifelong journey of autism.
You can help fuel a new wave of housing and community options, and shift the paradigm for adults with autism and other neuro-diversities by supporting positive, data-driven outcomes and public policies.
Our current initiative, A Place in the World, will provide the foundational nomenclature for housing and service delivery models with the goal to further define market segments, establish best practices and guiding principles, and help drive crucial partnerships that address pressing needs resulting from the current housing crisis.
I am currently working on a policy research to create housing for adults with autism. Having this fellowship means a lot to me because I get to continue to research for a population that I care about."
Impact of Donor Support
More learners can pursue higher education. In 2022, 22,000 donors contributed $66.3 million for scholarships.
More students succeed. ASU ranks #1 among the state's public universities for its 86% first-year retention rate thanks in part to donor-funded student success initiatives.
And donors helped ASU offer more than 4,500 hours of free tutoring.
We want to show the power of a university to be a difference-making partner in the positive transformation of all communities."