The College of Liberal Arts and Sciences
Anthropology Curation Fund
One-time or recurring gift*?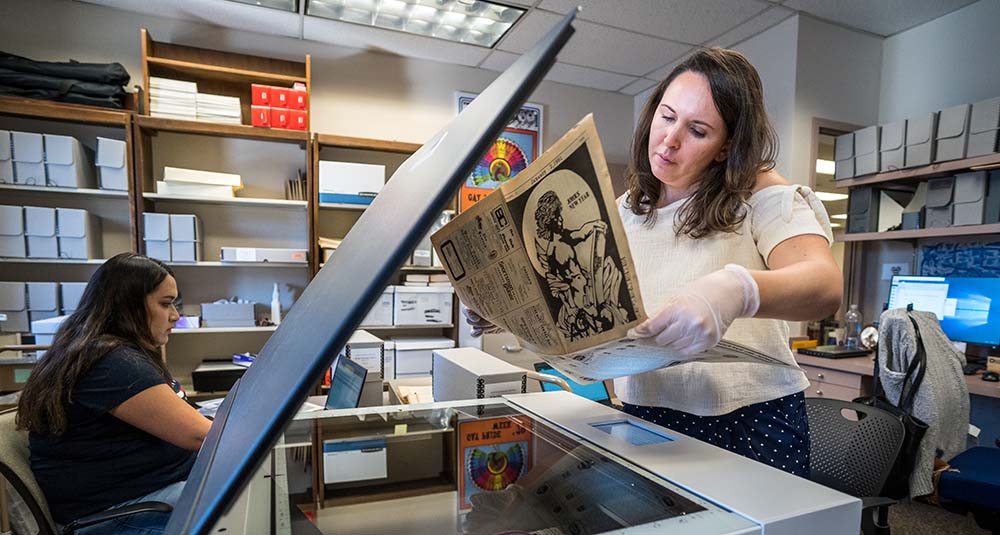 Learn more about your impact
The Center for Archaeology and Society in the School of Human Evolution and Social Change curates and preserves extensive archaeological and anthropological collections from the U.S. Southwest and around the world. Your support of the Anthropology Curation Fund enables us to curate and maintain these collections, and provides funding for archival tools and equipment, in addition to staffing needs that sustain the teaching laboratory experience for students and faculty.
Because of you, SHESC students gain an enhanced educational experience that gives them a deepened understanding of work that is essential to their fields of study, and faculty members are empowered to conduct research that is vital to advancing anthropology.
Being able to first serve as an intern at the Center for Archaeology and Society, and later become a student employee here, has given me training I normally would not have received until after graduation. Because of my position as a student employee, I had the opportunity to attend a conference where I learned more about the Native American Graves Protection and Repatriation Act from a non-academic perspective, which really showed me the importance of the repatriation of cultural material and ancestors back to their descendant communities. I am thankful for the team at the Center for Archaeology and Society for preparing me for a job after graduation and for all of the opportunities."
Impact of Donor Support
Your support helps our students gain training from working professionals in museum curation, archival research, and archaeological compliance, as well as helps students build connections with the professional community that help them find employment when they graduate.
The generous gifts that make up this fund help us provide incredible educational opportunities for students that go beyond the classroom experience. With these funds we are able to send our students to professional training opportunities and conferences to allow them to gain perspectives on the field of archaeology, museum collections work, and archival research that will set the stage for their careers as they graduate. Through this program, we hope to give students an in-depth understanding of what professional careers in anthropology and museums can look like and give them a chance to generate their own research for presentations to a professional audience.