Walter Cronkite School of Journalism and Mass Communication
Arizona Broadcasters Association Scholarship
One-time or recurring gift*?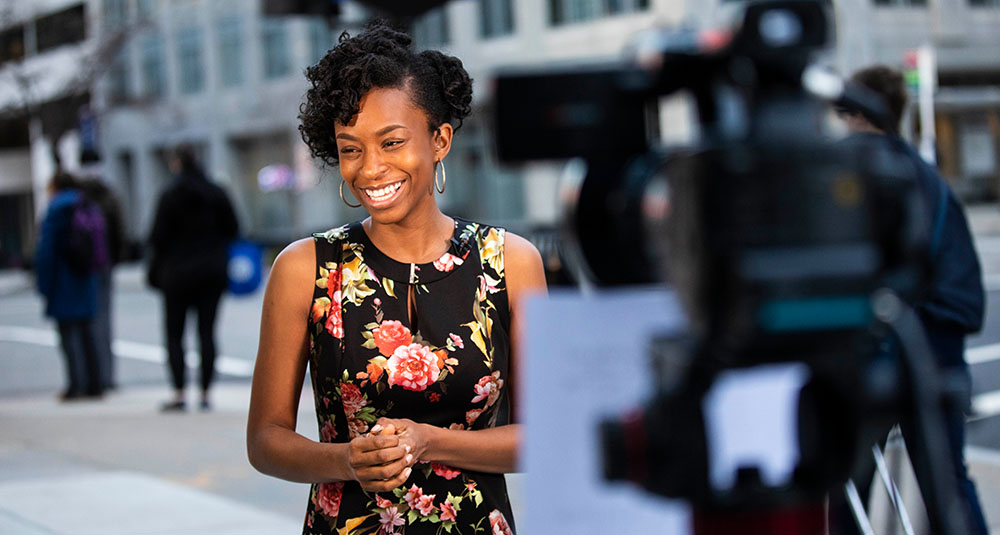 Learn more about your impact
The Arizona Broadcasters Association represents Arizona's radio and TV stations, helping to strengthen our state's local broadcast business, invest in projects to future-proof local media and its evolving digital future, and partner with government agencies and nonprofit groups to support our Arizona communities.
Your support of the Arizona Broadcasters Association Scholarship Fund empowers the next generation of Arizona broadcasters studying at the Walter Cronkite School of Journalism and Mass Communication.
Impact of Donor Support
The Cronkite School's "teaching hospital" model of education offers students real-world, hands-on training in a live environment.
More than 125 students benefited from donor-funded scholarship support during the 2022-2023 academic year.
Cronkite students have access to 13 full-immersion professional programs that produce news, information and community engagement on critical issues for the state, region and nation.
In the 2021-2022 academic year, more than 400 students were placed into internships.
92% of Cronkite alumni are employed full time.
Our family believes in giving back and sharing the blessings we have received financially and through our time."