W. P. Carey School of Business
ASU MRED Alumni Association Scholarship
One-time or recurring gift*?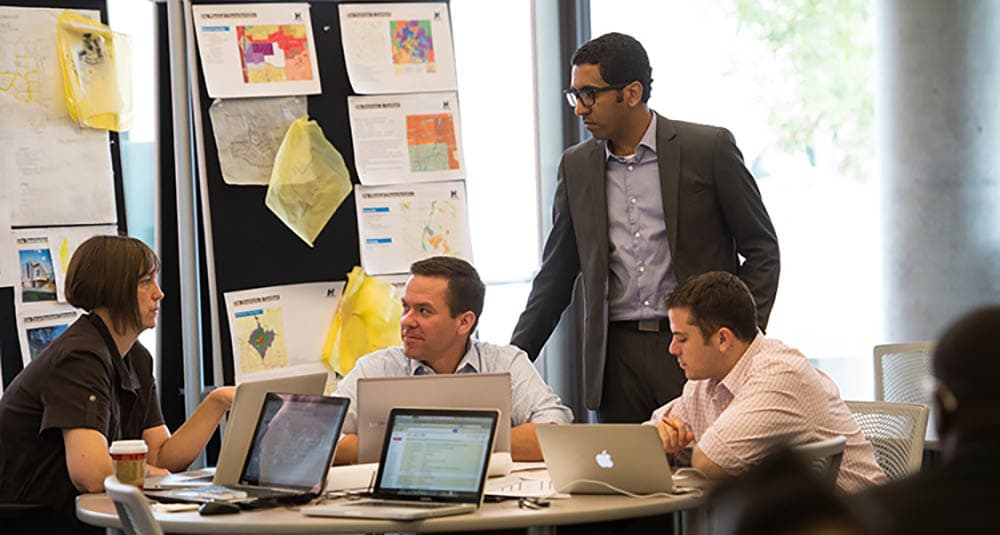 Learn more about your impact
Thanks to your generosity, students in the Master of Real Estate Development program receive tuition support for a full-time program.
Impact of Donor Support
With a global network of more than 120,000 alumni and thousands of committed students, faculty, staff, and strategic industry partners, the collective power of W.P. Carey School of Business community to influence and amplify good things in our world can be truly staggering. Join us in changing lives through access, excellence, and innovation, today and for generations to come.
Your gifts will:
Support the dreams and goals of students
Build and maintain the reputational and research excellence of our school and faculty
Create and support leaders who rethink the nature of business, engage locally and globally, and create a better future
Being a recipient of an ASU MRED scholarship has relieved the financial and academic stresses that are often associated with graduate school. It gave me the ability to focus solely on my studies, which gave me time to form relationships with my cohort and faculty. I believe this scholarship has given me opportunities I wouldn't have been granted; had it not been received."