Walter Cronkite School of Journalism and Mass Communication
Barrett-Gilger-Lodato Leadership Scholarship
One-time or recurring gift*?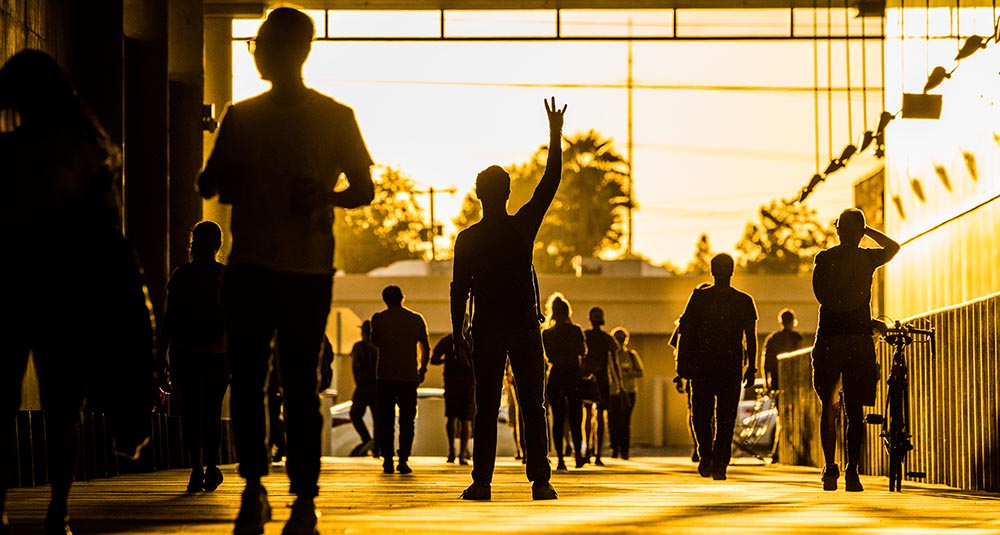 Learn more about your impact
The Barrett-Gilger-Lodato Leadership Scholarship is designed to provide support for students with demonstrated academic merit, financial need and leadership potential. Evidence of leadership potential could include establishing or leading a student chapter of a professional journalism organization, mentoring other students, initiating or leading a new journalism enterprise, or serving in leadership roles within the school's professional programs.
Impact of Donor Support
The Cronkite School's "teaching hospital" model of education offers students real-world, hands-on training in a live environment.
More than 125 students benefited from donor-funded scholarship support during the 2022-2023 academic year.
Cronkite students have access to 13 full-immersion professional programs that produce news, information and community engagement on critical issues for the state, region and nation.
In the 2021-2022 academic year, more than 400 students were placed into internships.
92% of Cronkite alumni are employed full time.
Our family believes in giving back and sharing the blessings we have received financially and through our time."