Ira A. Fulton Schools of Engineering
One-time or recurring gift*?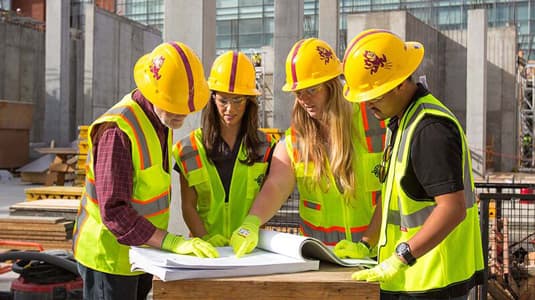 Learn more about your impact
Your gift to the Del E. Webb School of Construction Endowment Fund supports scholarships, professional development of faculty and overall enhancement of the construction academic program.
Impact of Donor Support
Your gift makes a difference. In the Fulton Schools, we offer more than degrees. We have a small school culture where students can customize their path to a degree. We call this the Fulton Difference. By supporting engineering scholarships, professorships, and programs, you are investing in the future. Your gift can directly change lives and inspire our students and faculty to shape the future for all of us. You can make the Fulton Difference.
Our family believes in giving back and sharing the blessings we have received financially and through our time."