Ira A. Fulton Schools of Engineering
Electrical Computer and Energy Engineering General Scholarship
One-time or recurring gift*?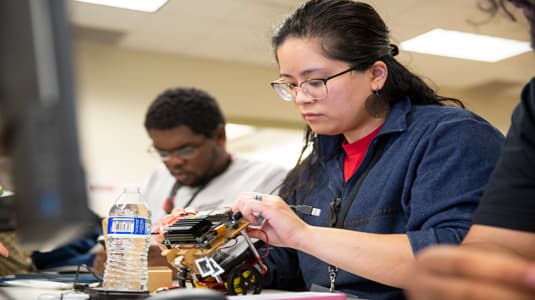 Learn more about your impact
The Electrical, Computer and Energy Engineering General Scholarship provides scholarship support to electrical engineering students who demonstrate financial need. Every dollar makes a difference for our students and allows them to focus more on pursuing their degree and getting the most out of their engineering education.
Thank you for the scholarship. Your contribution greatly facilitates my ability to be an active member of the ASU engineering community and continue to grow as an individual."
Impact of Donor Support
Scholarship support pays dividends into the future as multiple generations are impacted by a single scholarship.
As an undergrad, ASU professors provided me with just the right level of support, encouragement, and opportunities. Supporting scholarships is my way of saying "Thank you ASU!"