Gammage Military Family Ticket
One-time or recurring gift*?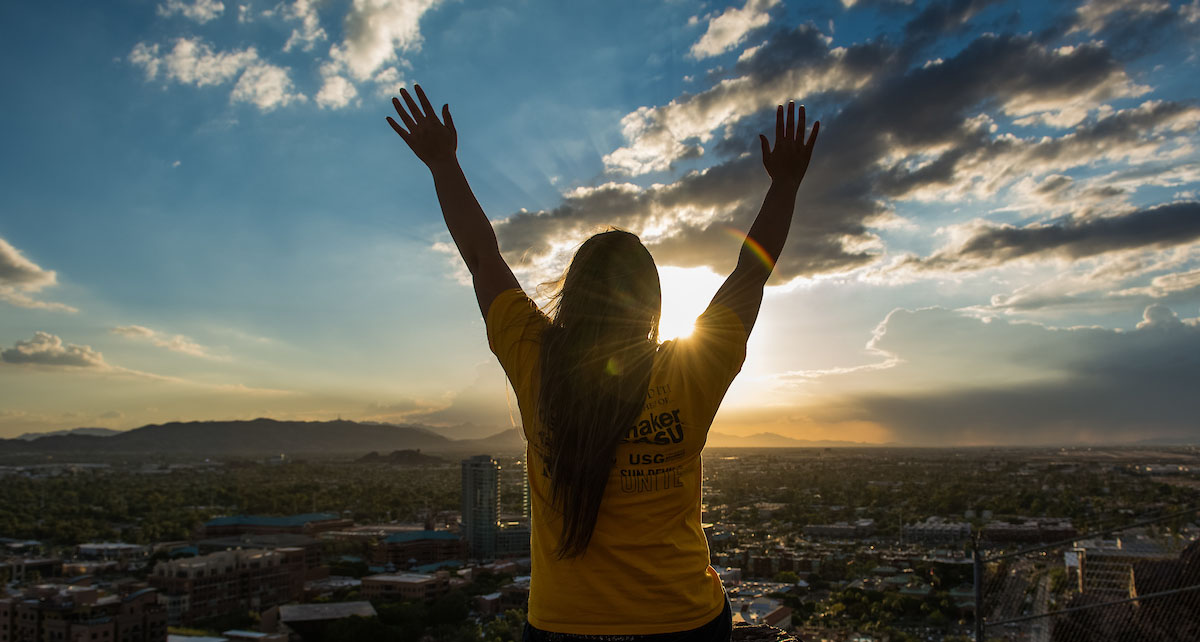 Learn more about your impact
Your gift bolsters the ASU Gammage commitment to our veterans, active duty military and their families. Hundreds of military personnell and family members are able to come together and reconnect with each other by experiencing a Broadway production that creates lasting memories.
Being from a military family myself, I know that the arts were an important way for me and my family to bond and connect with different communities..."
Impact of Donor Support
More learners can pursue higher education. In 2022, 22,000 donors contributed $66.3 million for scholarships.
More students succeed. ASU ranks #1 among the state's public universities for its 86% first-year retention rate thanks in part to donor-funded student success initiatives.
And donors helped ASU offer more than 4,500 hours of free tutoring.
Our family believes in giving back and sharing the blessings we have received financially and through our time."