Gammage Military Family Ticket
One-time or recurring gift*?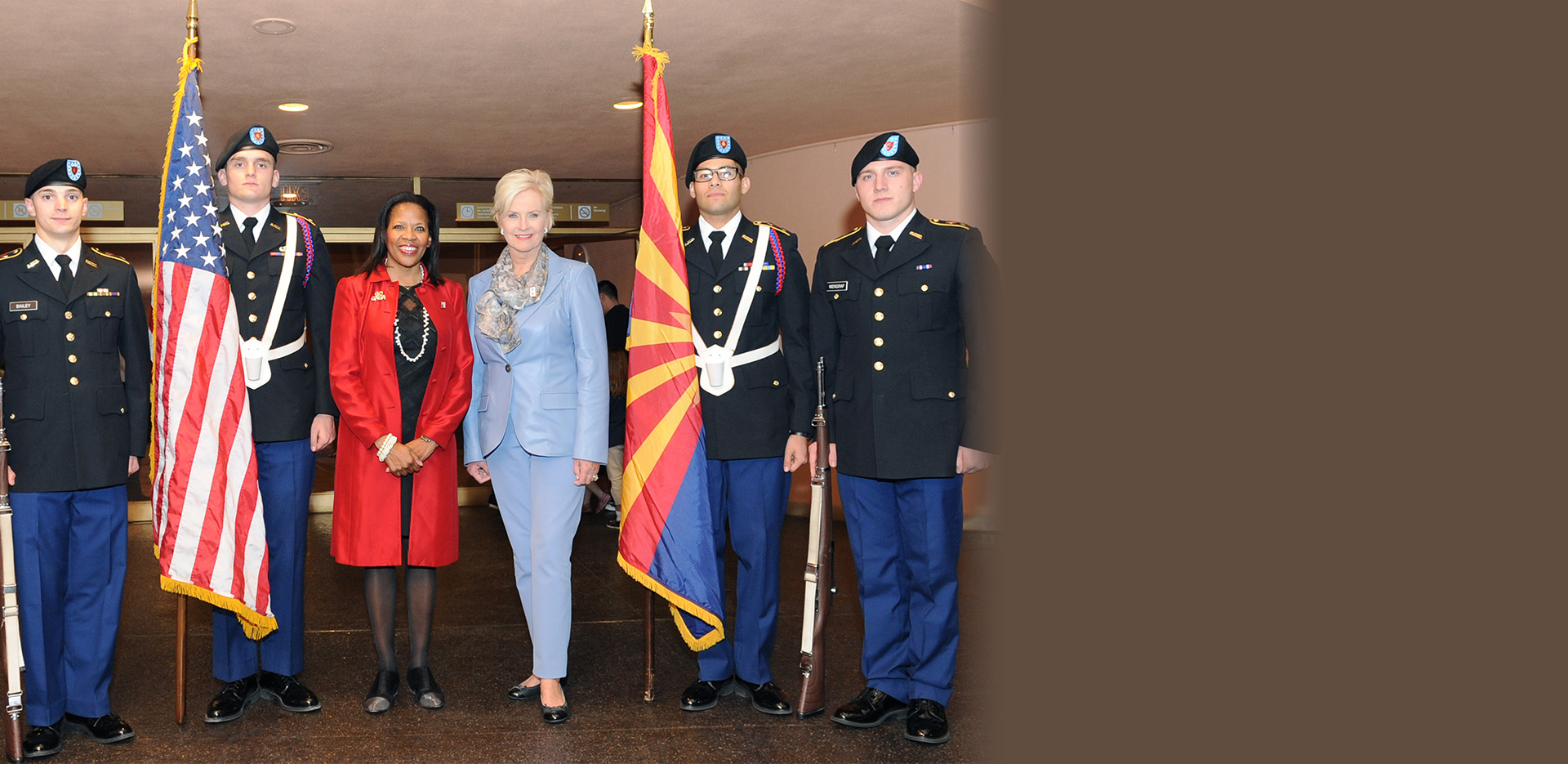 Learn more about your impact
Your gift bolsters the ASU Gammage commitment to our veterans, active duty military and their families. Hundreds of military personnell and family members are able to come together and reconnect with each other by experiencing a Broadway production that creates lasting memories.
Being from a military family myself, I know that the arts were an important way for me and my family to bond and connect with different communities..."
Impact of Donor Support
Donors bring world-class artists to our communities and our communities to the artists.
Performances for Students, Kaleidoscope and Disney Musicals in Schools programs provide access to arts curriculum, creative experiences and tickets to Broadway performances to children from Title 1 schools.
Military Family Ticket Fund grants opportunities for military families to come together for a magical evening of fellowship and great Broadway performances.
Gifts to capital projects preserve, maintain and enhance our historic theater Grady Gammage Memorial Auditorium.
I support ASU Gammage because I love the programs. I think that ASU Gammage's staff is great!"