Walter Cronkite School of Journalism and Mass Communication
Harkavy Scholarship for Investigative Reporting
One-time or recurring gift*?
Learn more about your impact
The Harkavy Scholarship for Investigative Reporting was created by the friends and colleagues of the late journalist Ward Harkavy to honor his memory and keep his muckraking spirit alive. An American original, Ward was well-known for his irreverent, often profane, sense of humor. He liked to joke about being a Jew from Oklahoma, which gave him what he called the "perfect blend of New York Jewish neuroticism and hillbilly ethics." After receiving a bachelor's degree from the University of Kansas in 1970, he held successive positions as editor and reporter at the Journal-World in Lawrence, Kansas; the Arizona Republic; Phoenix New Times; Westword in Denver; the Long Island Voice; and the Village Voice in New York City, where he worked from 2000 to 2011. He received several Arizona Press Club awards.
During his forty years in journalism, Ward became a cult hero, a gruff and lovable Lou Grant of the alt-weekly world. Working with him, the first thing you noticed was his fierce intellect and his absolute, abiding sense of right and wrong. He deplored social injustice and believed that a journalist's job was to hold powerful people accountable. Along with his usual suspects -- corrupt politicians, evangelists, racists -- he took on conservatives and liberals alike, calling out any hypocrisy, from the increase in deportations under President Obama to the Zionism that led Jews to become oppressors in Israel.
The next thing you might notice was his outstanding news judgment and the verbal craftsmanship he had honed over decades of editing and writing under deadline pressure. Ward valued thorough and accurate reporting. He was a dedicated teacher, taking young journalists under his wing to mentor them and becoming their lifelong champion. He got to know everyone in the newsroom and generated camaraderie with his principles, kindness, and quick wit.
Ward should have received a lifetime-achievement award for his accomplishments. But he didn't. It took the shock of his death on May 17, 2020, caused by Covid-19, to bring hundreds of friends and colleagues together on social media. The outpouring of tributes revealed the profound impact he had on everyone he met. While he's no longer available as a mentor, Ward would want the recipients of his scholarship to stand up for social justice, speak truth to power -- and always turn in clean copy.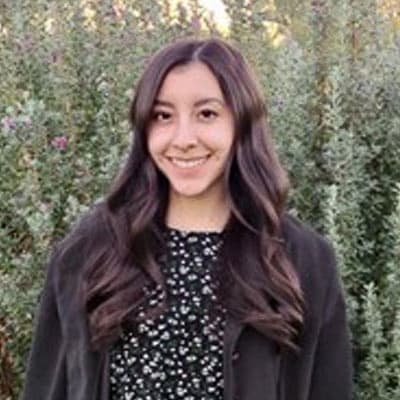 I am extremely grateful to have been offered this scholarship as I enter the final semester of my graduate program. With this, I will be able to focus more on my studies, as money is always a stressor. Additionally, my post-graduate self will be able to focus more on building my career instead of being concerned about my student debt."
Impact of Donor Support
The Cronkite School's "teaching hospital" model of education offers students real-world, hands-on training in a live environment.
More than 125 students benefited from donor-funded scholarship support during the 2022-2023 academic year.
Cronkite students have access to 13 full-immersion professional programs that produce news, information and community engagement on critical issues for the state, region and nation.
In the 2021-2022 academic year, more than 400 students were placed into internships.
92% of Cronkite alumni are employed full time.
Our family believes in giving back and sharing the blessings we have received financially and through our time."