Edson College of Nursing and Health Innovation
Helene Fuld Health Trust Endowment Scholarship Fund for Baccalaureate Nursing Students
One-time or recurring gift*?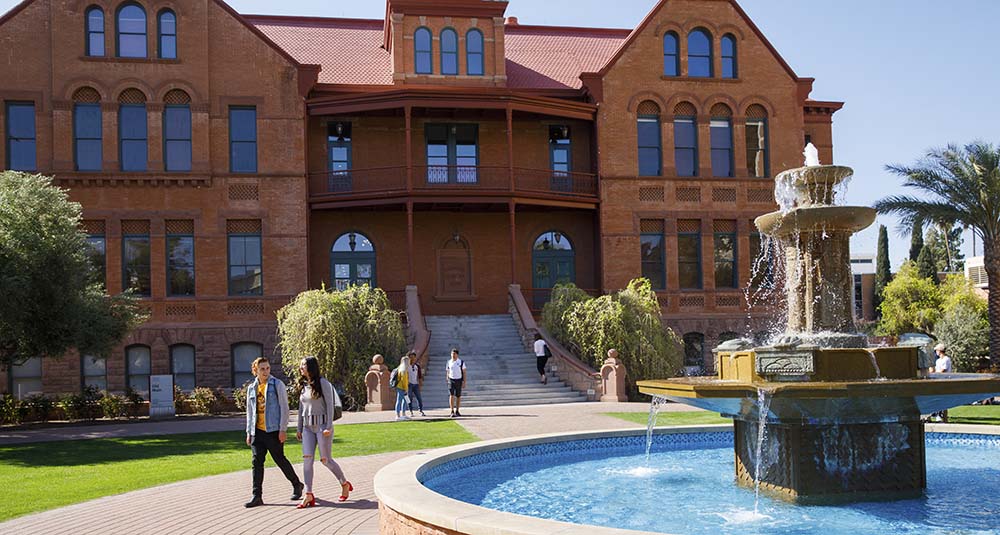 Learn more about your impact
Established in honor of Helene Fuld, during her lifetime, Helene Fuld had been passionately interested in health issues and the foundation named for her was originally dedicated to the "relief of poverty, suffering, sickness and distress." In 1961, Dr. Fuld limited the foundation's focus to "the improvement of the health and welfare of student nurses," a mission he had been thinking about for some time.
Impact of Donor Support
More learners can pursue higher education. In 2022, 22,000 donors contributed $66.3 million for scholarships.
More students succeed. ASU ranks #1 among the state's public universities for its 86% first-year retention rate thanks in part to donor-funded student success initiatives.
And donors helped ASU offer more than 4,500 hours of free tutoring.
Our family believes in giving back and sharing the blessings we have received financially and through our time."