Mark Parris Scholarship Endowment for Sun Devil Hockey
One-time or recurring gift*?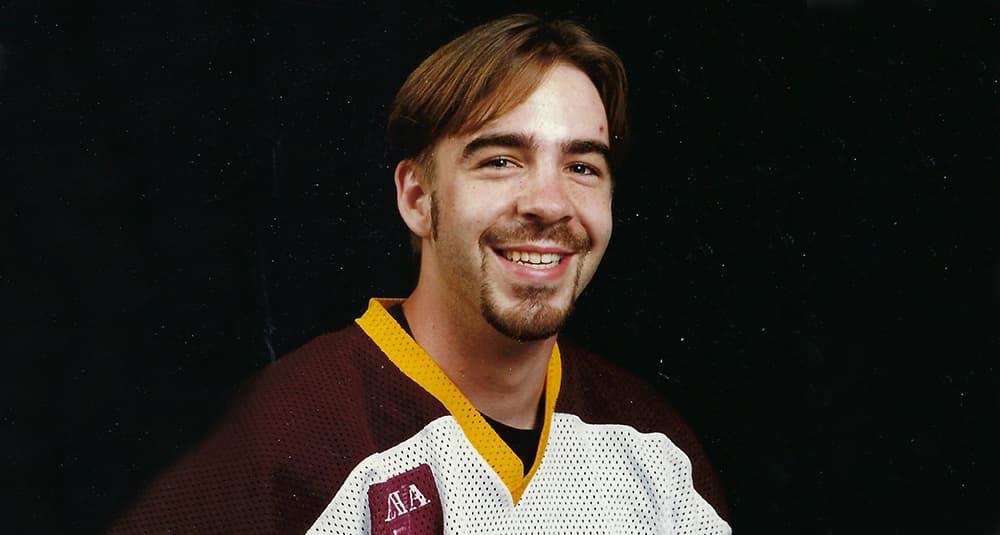 Learn more about your impact
Mark Parris played for Arizona State University's club hockey program from 1994?98, almost 20 years before it attained Division 1 status. His sophomore year, Parris and a freshman goalie named Greg Powers sparked the team to elevate its play. After attending, Parris remained a devoted follower of Sun Devil Hockey. When he passed away in his sleep in 2018, Powers — by then the team's head coach — led the way in establishing the Mark Parris Scholarship Endowment, the first named after a former player. Your generosity honors his memory while providing scholarship support to student-athletes.
Impact of Donor Support
More learners can pursue higher education. In 2022, 22,000 donors contributed $66.3 million for scholarships.
More students succeed. ASU ranks #1 among the state's public universities for its 86% first-year retention rate thanks in part to donor-funded student success initiatives.
And donors helped ASU offer more than 4,500 hours of free tutoring.
Our family believes in giving back and sharing the blessings we have received financially and through our time."