Ira A. Fulton Schools of Engineering
Summer Research Internships (SURI) Program
One-time or recurring gift*?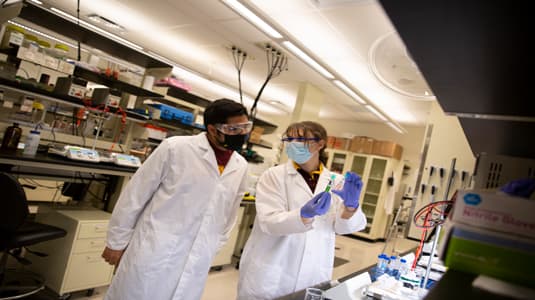 Learn more about your impact
The Summer Research Internships (SURI) Program provides undergraduate students who are interested in pursuing a masters or PhD with a chance to work alongside engineering faculty and corporate partners on innovative research during a summer program. This eight-week program on the ASU campus allows students to participate in research in all disciplines of engineering. Your generosity helps engineering students gain engineering research experience at a top research university and an in-depth understanding of what it would be like to pursue a PhD degree.
This upcoming summer, I will be participating in Fulton's Summer Research Internship (SURI). I am so excited to work on a project that will apply my engineering skills to real world solutions that engineers work on every day."
Impact of Donor Support
In 2022:
62 students from 19 universities across the world
40 students from 10 different universities within the United States
21 students from international universities (India, Colombia)
37 students conducted in-person research
25 students conducted virtual/remote research
12 Underrepresented minority students
SURI provides an opportunity to connect and engage with students at all levels, from mentorship to social activities.