Ira A. Fulton Schools of Engineering
Thunderbird Field II Veterans Memorial Scholarship
One-time or recurring gift*?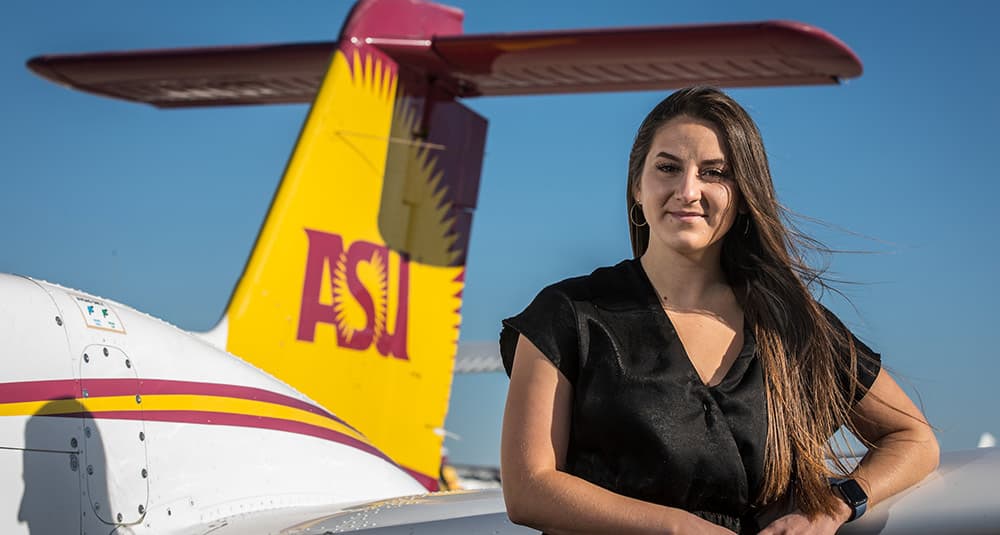 Learn more about your impact
The Thunderbird Field II Veterans Memorial Inc. is a nonprofit organization aimed at preserving the history and culture of aviation in Scottsdale and providing a tribute to veterans, educational opportunities for children and scholarships for Arizona students interested in all aspects of aviation. The organization is comprised of individuals from many different backgrounds who share a common passion for aviation, history, military heritage, the education of our young and support for the veteran community. Your gift supports unique scholarship opportunities and educational tools for professional flight students.
Impact of Donor Support
More learners can pursue higher education. In 2022, 22,000 donors contributed $66.3 million for scholarships.
More students succeed. ASU ranks #1 among the state's public universities for its 86% first-year retention rate thanks in part to donor-funded student success initiatives.
And donors helped ASU offer more than 4,500 hours of free tutoring.
Our family believes in giving back and sharing the blessings we have received financially and through our time."