Venezia's New York Style Pizzeria and Montanile Family Football Scholarship
One-time or recurring gift*?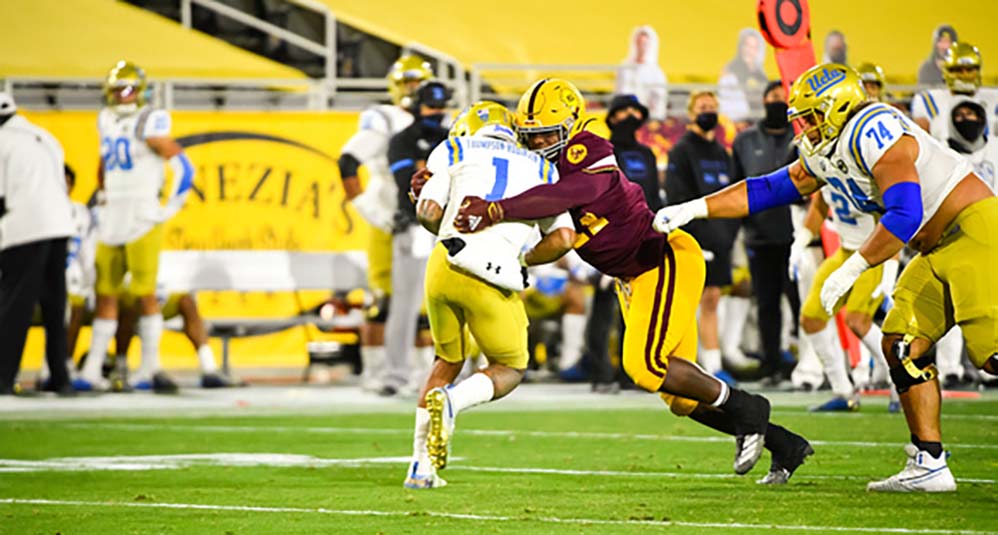 Learn more about your impact
The Montanile Family Football Endowment was created by Dom and Jaime Montanile to ensure the long-term success of Sun Devil Football while also leaving a lasting legacy on the program through their family name. Your support of the scholarship helps offset costs for tuition, room and board, and books for Sun Devil Football student-athletes.
Impact of Donor Support
More learners can pursue higher education. In 2022, 22,000 donors contributed $66.3 million for scholarships.
More students succeed. ASU ranks #1 among the state's public universities for its 86% first-year retention rate thanks in part to donor-funded student success initiatives.
And donors helped ASU offer more than 4,500 hours of free tutoring.
Our family believes in giving back and sharing the blessings we have received financially and through our time."