Office of the University Provost, Office of Inclusive Excellence
Center for the Study of Race and Democracy Operations Support-CSRD
One-time or recurring gift*?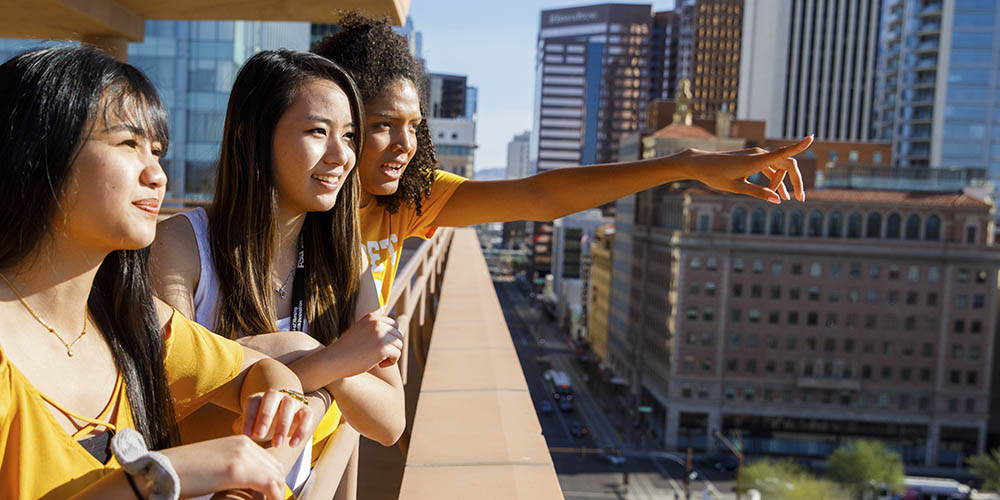 Learn more about your impact
When you make a gift to the ASU Center for the Study of Race and Democracy, you support innovative and distinctive programs, impactful student internships and inspiring community partnerships.
Impact of Donor Support
More communities are heard and seen. Your gift enables groups at ASU to nurture existing relationships and create new partnerships with mission-driven organizations that harness critical information about local communities.
Important conversations continue on a global scale. Your support provides the resources necessary for groups at ASU to advance dialogues and efforts pursuing justice, equity and inclusion for all.
Education is more accessible to all. Learners around the world — including those living in remote areas and those whose futures are interrupted by the realities of war and conflict — gain safe, reliable access to tools and information that empower them to be happier and healthier.
Powerful solutions move forward. As a global community, we are facing unprecedented challenges in health care, education, infrastructure and more. With your support, groups at ASU continue to leverage scientific knowledge and crucial resources to make meaningful progress.
Many of these students have gone home where they are successful entrepreneurs, corporate executives, venture capitalists, impact investors and senior government officials. The come home with a powerful American business education taught in a culturally sensitive environment, and respectful of the nuances of our cultural differences."