Atllas Hopkins
Atllas Hopkins is a recent graduate of ASU and a cofounder of Students Engaged in Ethical Donations (SEED). He discusses ways for young people to get involved with philanthropy.
Kira and Aaron Gatewood
Kira and Aaron Gatewood established the Gatewood NPHC Scholarship for Excellence, which supports for students enrolled in Barrett, the Honors College who are also members of the National Pan-Hellenic Council. Kira Gatewood is currently serving as the Assistant Dean of Students at the Tempe Campus within Educational Outreach and Student Services.
Jessica Salow
Jessica Salow is the Assistant Archivist of Black Collections at the ASU Library. She is working to create a robust collection of primary and secondary resources that document the lived experiences of Black people living and thriving in the state of Arizona.
Lisa Anderson
Lisa Anderson is a professor of women and gender studies and African and African American Studies, and the Associate Dean for Academic Affairs in the Graduate College. Her current research interests include the performance of gender; race, gender and sexuality in popular culture, particularly in scifi and fantasy; feminist semiotics and phenomenology.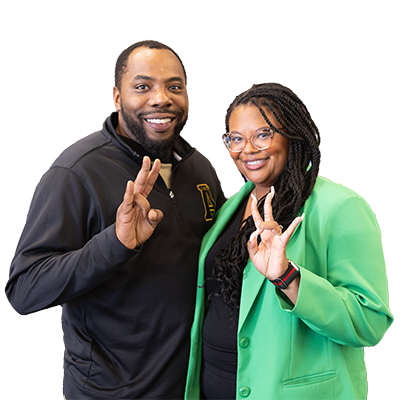 "I think when it comes down to it, we both care very much about access, and we care very much about allowing people to have an opportunity."
– Dr. Kira Gatewood, Assistant Dean of Students, Educational Outreach and Student Services
Black changemakers from across ASU
From leadership to research, Black alumni, donors, faculty and staff are finding new ways to leverage their excellence and support their communities.
LIFT: ASU's commitment to Black students, faculty and staff
When the unrest of 2020 refocused a national conversation on racism, people from across our community came together to identify and address the ways in which ASU was falling short of its Charter. This work eventually resulted in the LIFT initiative, a series of 25 actions to support Black students, faculty and staff at ASU.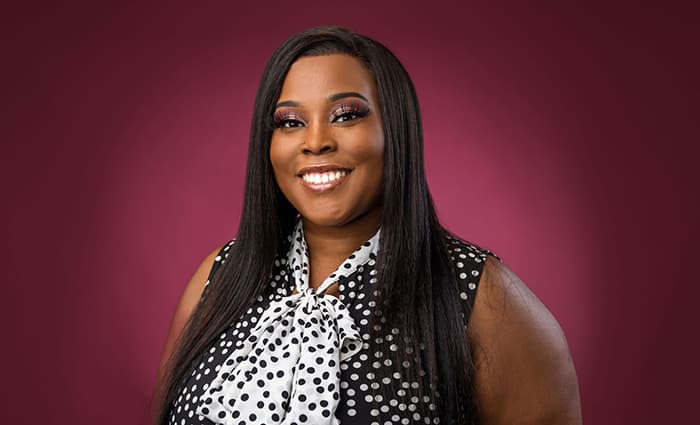 ASU grad amplifies underrepresented voices in engineering
Fantasi Nicole brings a unique perspective to engineering, and she has spent her academic career amplifying other underrepresented voices in her field. . . .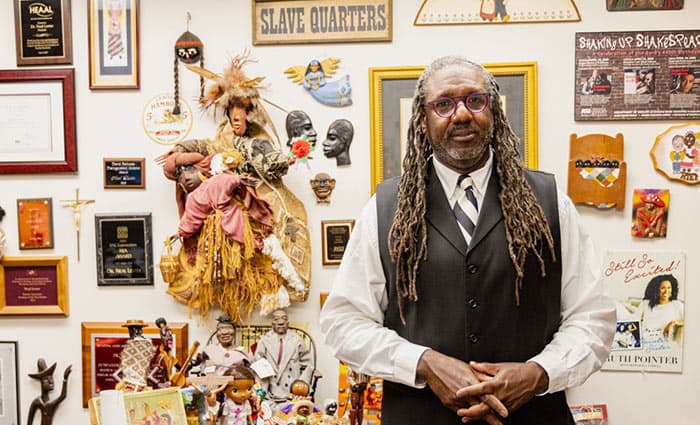 Project Humanities director wins ASU award celebrating spirit of difference making
The annual Gary Krahenbuhl Difference Maker Award was established through the generous contributions of faculty, staff and friends of Arizona State University, to honor a faculty member who personifies the spirit of difference making as demonstrated by Krahenbuhl, a former dean of The College of Liberal Arts and Sciences. . . .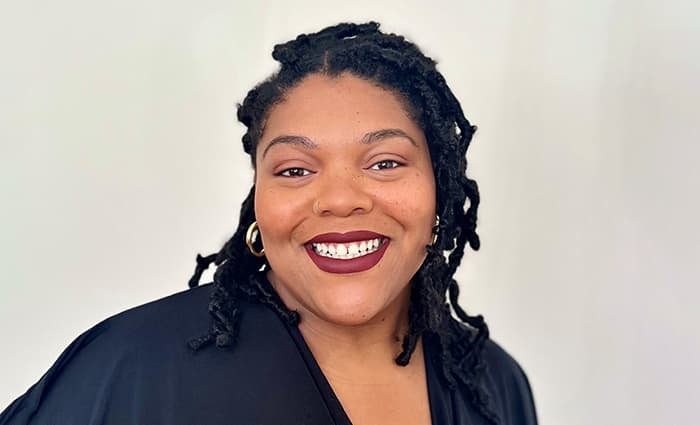 Student who withdrew from college twice returned to become Outstanding Graduate
Makiyah Murray decided she was going to get a college degree — in part because so few people in her town had one. . . .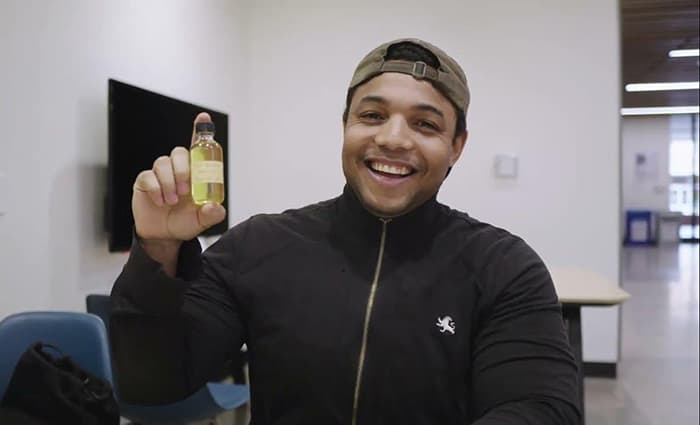 Meet ASU alum, botanist Jordan Collins: Okra scholar, innovator, ambassador
Botanist and ASU alumnus Jordan Collins, '21 BS in applied biological sciences, would ask that you give serious consideration to team okra — an ancient plant packed with more than enough potential to propel it to the top of any power index. . . .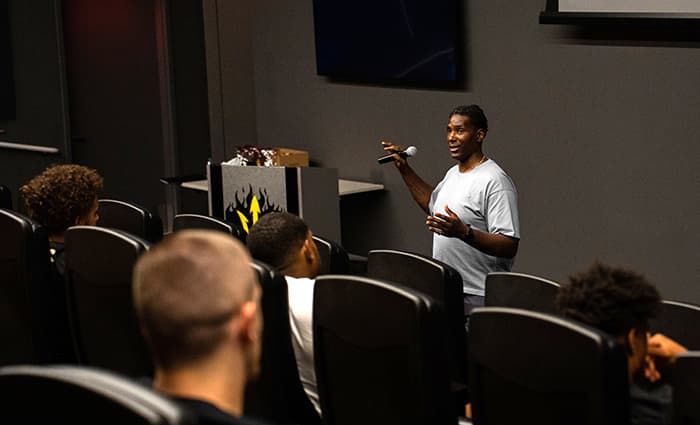 Director of Global Sport Institute discusses coaching issues, inequality and racial myths in youth sports
Sociology and sports researcher Scott Brooks is no stranger to inequality. As early as high school, Brooks remembers seeing a few players get more opportunities to stand out on his youth basketball team. . . .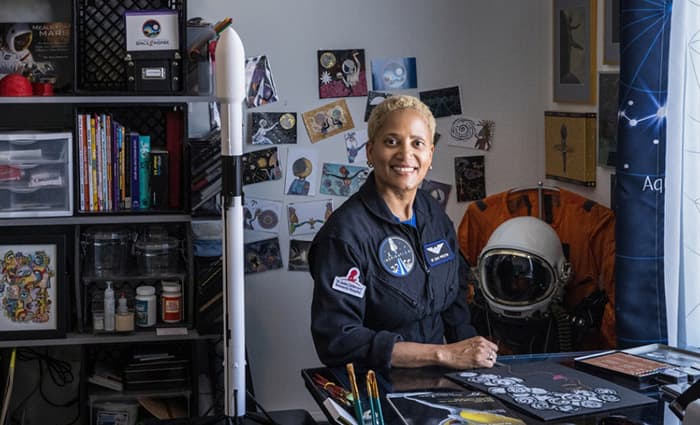 1st Black woman to pilot a US spacecraft lands new position at ASU
In 2021, at age 51, Sian Proctor became the first Black woman to pilot a spacecraft when she served on Inspiration4, a mission that marked several historic milestones for human space exploration. . . .
By the numbers
Black individuals and institutions have long been underappreciated in discussions of philanthropy. It's time to set the record straight.
Black households give
25%
more of their income than white households.
2/3
of Black households donate to organizations and causes.
Black households give
$11B
to charity annually.
87%
of ASU undergraduate students received some level of financial assistance in fall 2022.
7,416
ASU students received scholarships funded by donors last year.
$29.7M
in scholarships funded by donors awarded to ASU students.
Source: The W.K. Kellogg Foundation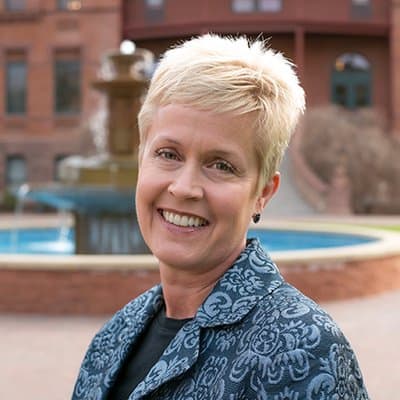 "Through volunteer service, leadership positions, financial donations and more, Black donors have invested their time, talent and treasure in the ASU community. Their work, past and present, has improved countless lives."
-- Gretchen E. Buhlig, Chief Executive Officer, ASU Foundation